How to Invest in Mexico Stocks Markets?
Are you eager to discover the best way to invest in Mexican stocks? Investing in Mexican stocks is an interesting opportunity in the 2020 year because the Mexican manufacturing sector is growing rapidly, which is expected to benefit people in all dimensions. Mexican stocks are also appearing in US exchange rates which implies there is positive free trade. That is why you will get to benefit by trading with Mexican stocks through diversity in your portfolio and consequent growth. I will later highlight some of the best broker options that will allow you to trade with foreign stocks. So let's get into it.
If you want to start to trade Mexican indices, you need to know everything about these two opportunities :
The best indices for ETFs in Mexico are MSCI Mexico and MSCI Mexico Capped (on these links, you can see the full pdf report for these indices).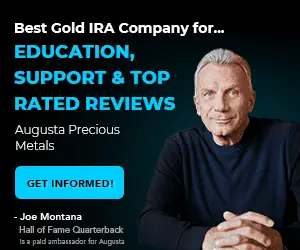 What is the Mexican Stock Exchange?
Mexican stocks Exchange has various descriptions, which include Mexican Bolsa, BMV, BIVA. This stock exchange can be equated to that of the New York Stock Exchange because they have relatively similar functions. The BMV is currently rated as the second-largest stock exchange in Latin America based on Market capitalization.
This exchange largely deals with fixed income, products, derivatives, and cash equities. You will realize that there are similarities of the Mexican Stock Exchange when trading with the United States stock exchange regarding exchanges and the available options. Most Mexican stocks trade in the US because of a close relationship between the two Nations.
Therefore when you keenly analyze the IPC index charts, you will get to have some insights on why you need to invest in the Mexican Stock Exchange by investing in a specific company because of growth in the manufacturing sector. An authorized online stock broker can greatly help you make the best out of the Mexican stock exchange.
| | | |
| --- | --- | --- |
| Mexico Stocks Market | Components | Capital |
| AMXL | América Móvil | 54B |
| MEXICO | Grupo México | 23B |
| FORTEO | Banorte | 20.4B |
| AC* | Arca Continental | 11.1B |
| GFINBURO | Inbursa | 10.5B |
| SANMEXB | Santander México | 10.4B |
| BIMBOA | Grupo Bimbo | 10B |
| GCARSOA1 | Grupo Carso | 7.58B |
| IENOVA* | IEnova | 7.4B |
| ALFAA | Alfa | 6.36B |
| ASURB | Grupo Aeroportuario del Sureste | 6B |
| GAPB | Grupo Aeroportuario del Pacifico | 5.85B |
| GRUMAB | GRUMA | 5.39B |
| PINFRA* | Pinfra | 4.36B |
| ALPEKA | Alpek | 3.34B |
| KIMBERA | Kimberly-Clark de México | 2.82B |
| LALAB | Grupo Lala | 2.78B |
| ICHB | Industrias CH | 1.69B |
| GENTERA* | Gentera | 1.6B |
| BOLSAA | Bolsa Mexicana de Valores | 1.23B |
| LABB | Genomma Lab Internacional | 926M |
Pros And Cons Of Buying Mexican Stocks
The most intuitive aspect of purchasing Mexican stocks is that it will open opportunities for faster growth that you would have had with the US companies. However, let us have a look at some of the advantages and the disadvantages that comes along with investing in the Mexican stick exchange.
Pros
-There are risks associated with investing in a single country or a particular sector. When you Invest with Mexican stocks, you will be exposed to diversification which reduces the risks.
-Mexican stocks can actively compete with larger economies because of the United States -Mexico -Canada agreement which has been a substantial economic boost.
-Low energy and labor cost offer an opportunity for faster growth which should be a lead as to why you should back on the Mexican stocks.
Cons
-Mexican stock Exchange is still an emerging market that is susceptible to currency risk. The currency value will be reduced because the trade is made in pesos, then converted to US dollars will have a reduced value.
-Economic growth in emerging markets is not steady; hence the Mexican economy is not an exception. This is because earlier this year, there was a negative although the GDP has shown some steady improvements.
-Liquidity risks are common disadvantages witnessed even in US stock markets. Therefore Smaller markets like the Mexican will experience severe effects because the seller might not find buyers who are legible for the quoted price.
-Political risks can also contribute to a decrease in the stock exchange markets.
How to buy Mexican Stocks
An exchange-traded fund is an ideal way of investing in Mexico alongside other avenues. However, the returns might not meet your expectations because you will require a broker to invest through a particular company. The following are ways on how you can purchase Mexican stocks.
Determine The Stocks You Want to Purchase
How will you determine the sticks that you need to buy? Well, you might need to filter Mexican companies based on your investment goals using a stock screener. This might include aspects such as growth trends, payments of dividends, and those companies that are under a particular sector.
Identify a Broker
If you want to invest in Mexico, you will need to strike a partnership with a broker who is legible to execute a trade on the Mexican stock exchange. For a case of such emerging markets, I would advise you to go for an interactive broker because they have a full-featured trading platform with over 100 trading markets. I suggest the Hotforex MT5 platform for trading stocks.
Practice Trading in Mexican Stock Market
Before you start trading, you should build your portfolio, develop a strategy and test your picks against IPC. Therefore identify an online platform where you will use a demo account to practice without using real money.
Start Trading
Once you are set to trade, find your account. You should; also, most brokers will require a minimum investment amount. Dollar-cost averaging will help you build a position without laying too much emphasis on the most coveted stocks. Additionally, periodic deposits are ideal if you are a buy-and-hold investor. It would help if you also struck a balance when you begin trading. You can consider using more money to undertake less frequent trades so that the brokers' commissions do not disadvantage you.

Mexican Companies To watch
Walmex seems to be doing well because its share prices have gradually increased in the past four years, and that is why it has been ranked the largest Walmart outside the US.
Additionally, Cemex, which the biggest cement company in North America, is also a company to watch. If you are a proactive investor, you can take further insights into this company. Therefore, the companies that seem to have stabilized can be advantageous to the investors.
Getting Started To Buy Mexican Stock
Before you start investing, take time and learn the trading dynamics to know what works best for you. Improve your trading skills and keep track of your picks. You can greatly benefit From Mexico's growing economy if you take your time to choose the most appropriate companies to keep an eye on.