The trading world is filled with opportunities, challenges, and competition. And speaking of competitions, the HFM Live Trading Competition is a fantastic arena for traders to test their mettle, hone their strategies, and stand a chance to win a whopping $1000 every month! This article delves deep into the specifics of this competition, how it works, its rules, and its benefits. To read more about HFM broker, visit our review page.
Apply for a $1000 Prize Live Trading Competition!
I created a video; please watch it: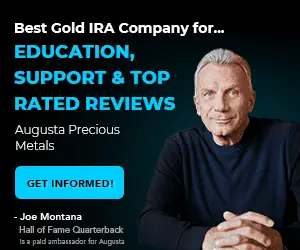 1. Overview:
HFM, a renowned financial services company, offers a monthly live trading competition where traders can vie for a prize of $1000. This initiative encourages new and seasoned traders to push their limits, showcasing their trading skills in a live environment.
2. Competition Specifics:
Prize: $1000 is awarded to the top trader every month.
Account: Participants are required to open a premium account with HFM. Note that only one premium account is allowed per trader for this competition.
Duration: The competition runs for a month, starting from the 1st and concluding on the last day.
3. How to Participate:
Registration: If you haven't already, sign up on the HFM platform.
Account Setup: Open a premium account. Remember, only one premium account is allowed for this competition.
Deposit at least $500.
Trading: Once the competition starts, trade as you normally would. Your performance will be tracked and ranked among other participants.
4. Evaluation Criteria:
The primary metric for determining the winner is net profit. The trader with the highest net profit at the end of the month will be awarded the prize.
It's essential to remember that aggressive trading can lead to higher profits, but it also comes with risks. Strategy and risk management play a crucial role in this competition.
5. Rules & Regulations:
Participants must use their premium accounts for the competition. Any trades from other account types will not be considered.
Using automated trading robots or any unfair means will result in disqualification.
Withdrawals can be made during the competition, but they might impact the final profit and your standing.
HFM reserves the right to amend, modify, or cancel the competition at any given time with prior notice.
6. Benefits of Participating:
Skill Enhancement: The competitive environment pushes traders to improve and refine their strategies.
Prize Money: A monthly opportunity to win $1000 is always a great incentive.
Recognition: Being a top trader on a platform as prestigious as HFM is a commendable achievement that can boost your trading profile.
Natural Environment: Trading in a live environment provides invaluable experience, which demo accounts can't replicate.
7. Tips for Success:
Stay Informed: Keep abreast of market news and potential factors influencing your trades.
Risk Management: Allocate your capital wisely. Avoid putting all your capital into a single trade.
Review & Learn: Continuously evaluate your strategies. Learn from both your successes and failures.
In conclusion, the HFM Live Trading Competition is a unique blend of challenge and opportunity, allowing traders to push their boundaries while standing a chance to win a substantial prize. So, if you're confident in your trading abilities, this might be the arena for you to shine!
Apply for a $1000 Prize Live Trading Competition!