What does SWIFT stand for?
SWIFT stands for Society for Worldwide Interbank Financial Telecommunications. This organization provides safe and secure financial transactions for its members.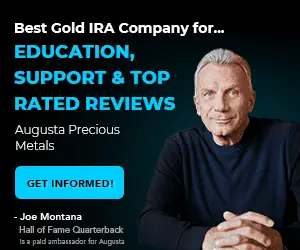 What is the swift code for the bank?
Swift code represents a bank identification code that defines the country, bank, and branch to which a bank account is registered. Usually, 4 characters define bank name, 2 characters bank's country, two characters bank location. If there are more than 8 characters, they represent additional information for bank branches.

SWIFT assigns a unique code of eight or eleven characters to each financial institution. In addition to BIC and SWIFT, the code is also known as an ISO 9362-2 code and an ISO 9362 code. 2 Consider the Milan-based Italian bank UniCredit Banca to see how the code is assigned.
What is the SWIFT code for Chase Bank?
The SWIFT code for Chase Bank is CHASUS33YYY, where 4 characters CHAS represent the bank's name, the US is the country code for the United States, 33 is for location, and YYY are optional characters that can be used to allocate codes to certain branches.
What is the Wells Fargo SWIFT code?
The SWIFT code for Wells Fargo is WFBIUS6SYYY, where 4 characters WFBI represent the bank's name; the US is the country code for the United States, 6S is for location, and YYY are optional characters that can be used to allocate codes to certain branches.
Financial institutions use SWIFT to make electronic funds transfers. With today's technology, it's easy to walk into a bank and send money anywhere in the world. Almost all international money and securities transfers take place through SWIFT. Banks and other financial institutions can send and receive information quickly, accurately, and securely using SWIFT, an international financial messaging system.
The SWIFT system handled more than 35 million transactions per day in 2020, with even more than 11,000 member institutions participating. In March 2021, the organization got an average of 42.5 million texts per day. Compared to the same period in the previous year, traffic increased by 9.8 percent.
How does SWIFT work?
SWIFT works as a channel that implies a message enclosing payment instructions from the issuing bank. In the SWIFT code, we have a bank identification code that defines the country, bank, and branch that a bank account is registered to.
How long does a SWIFT transfer take?
SWIFT transfer usually takes from 1-5 working days. However, SWIFT transfer duration is longer if payment is going through a correspondent bank, has Incorrect payment details, or if the transaction is during weekends or holidays.
SWIFT money transfer charges
SWIFT money transfer charges are from 3% to 5%, usually at big banks. However, if you send a large amount of money, the SWIFT transfer charge will be lower.
The SWIFT wire transfer system represents secure financial messaging services that have a swift payment control system.
What is Swift BIC code?
SWIFT code is the same as SWIFT BIC code or BIC code and represents a bank identification code that defines the country, bank, and branch to which a bank account is registered.
Is the SWIFT code the same as the routing number?
No, the SWIFT code and routing number are not the same. The SWIFT number is the code you need to international payment (use letters and numbers). The routing number is a 9 digit number that only US banks use for domestic transfers. However, and SWIFT code and routing number have the same goal, to identify the bank.
SWIFT, which its members own, ensures members' safety and security of monetary operations.
Customers or vendors who use a different bank than the payer can accept electronic or card payments using this network.
SWIFT assigns each participant organization a unique ID code that includes the bank's name and the country, city, and branch.
Inside a SWIFT transaction
Information and instructions are securely transmitted over the SWIFT messaging network using a standard code system.
In the following example, the customer at a Bank of America office in New York wishes to send money to his friend at a UniCredit Banca location in Venice. Account number and UniCredit Banca's SWIFT code allow the New York consumer to walk into a local Bank of America branch with their friend's account number.
The secure SWIFT network will confirm the payment transfer by sending a SWIFT signal to the UniCredit Banca branch. When Unicredit Banca receives the SWIFT signal about the inbound payment, the money will be credited to your friend's account and cleared from it.
Be aware that, despite its power, SWIFT is still a messaging system. Moreover, except for client accounts, SWIFT has no funds or securities.
The world before SWIFT
The only way to verify messages for worldwide funds transfers before SWIFT was by telex. Due to its slow speed, security issues, and free message format, Telex hindered communications. On the other hand, Telex did not need a unified system of rules to describe and identify bank transactions, unlike SWIFT. Instead, telex senders used sentences to describe each transaction, which the receiver would then interpret and execute. In the end, this led to several human errors.
SWIFT was created in 1973 to address these concerns. 6 In 1996, six big global banks formed a compliance program to operate a global network for the secure and rapid transmission of financial messages around the globe.
Why is SWIFT the most popular?
A consortium of six financial institutions in Paris and Luxembourg called SFE began a "community information project" in the late 1960s. When SWIFT was founded in 1973, 8239 banks from 15 countries were members; 588 in 22 countries have joined the organization since its founding in 1977. There are many communication systems, but SWIFT remains at the top. The system's success is due to the constant addition of new message codes for different financial transactions.
Swift has evolved from a simple payment-instruction system to one that handles many transactions, including security and treasury transactions, commerce, and system-related messages. However, most SWIFT traffic is still payment-based, with 47 percent of it devoted to secure transactions.
A wide range of individuals uses SWIFT.
SWIFT's founders envisaged it as a way to facilitate communication about Treasury and correspondent transactions. Its robust message format architecture enabled SWIFT to expand into new markets, including:
Money Brokers Foreign Exchange and Securities Dealers
Institutes for brokerage and trading
Houses of Clearance
Organizations that provide asset management
Depositories
Houses of business
Exchanges
Participants in the Treasury Market and Service Providers
SWIFT services
Swift's other services include a wide range of tools that help people and organizations complete transactions smoothly and accurately. We have listed a few of the services that SWIFT provides.
SWIFT Applications
Many applications rely on SWIFT connections, including true guidance matching, financial services financial market (payment instructions between banks), and financial markets facilities (clearing and settlement instructions).
Insight into the business environment
Reporting and Dashboards utilities enable monitoring messages, activity, barter flow, and report in real-time. Reports can be filtered by region, country, message types, and other parameters.
Services for ensuring that regulations are followed
Among the services offered by SWIFT are Know Your Customer (KYC), Sanctions, and Anti-Money Laundering (AML) (AML).
Solutions for Messaging, Connectivity, and Software
SWIFT has developed a safe, reliable, and scalable network to facilitate the smooth transmission of messages. SWIFT's clients can send and receive transactional messages using messaging hubs, software, and network connections.
When and how does SWIFT generate revenue?
SWIFT is a cooperative society owned by its members. Members are divided into classes based on their shareholding. An initial fee is imposed on all newly-admitted members, in addition to annual dues that vary according to membership class. SWIFT also charges consumers a fee for each message, based on the message's type and length. As a result, banks that send different volumes of messages pay different rates.
There have also been some new SWIFT services launched. SWIFT has a long history of data to back up its claims about the security of its system. As well as business intelligence, reference data, and compliance services, SWIFT provides various other services.
SWIFT faces a variety of challenges
Therefore, manual instruction entry is impractical for the majority of SWIFT clients. As a result, automating SWIFT message creation, processing, and transmission is becoming increasingly necessary. However, this approach is associated with costs and additional overhead.
SWIFT says it is not free. As a result, a large portion of SWIFT's client base may require SWIFT to address these concerns. In this area, automated solutions could become a new revenue source for SWIFT.
As a final note
Swift is used to processing transactional messages in a worldwide environment. In recent years, it has been added to provide Business Intelligence (BI) data and reporting utilities, demonstrating its commitment to innovation. As a result, SWIFT is well-positioned to continue dominating the market in the short- to mid-term future.