In finance, one of the most used terms is concession. In this article, we will try to define concession and price concession terms.
Let us define concession:

A concession is a special right, preferential allowance, orge given to someone. In law, the concession can also represent a point of fact in an argument. Usually, concession in finance and regulation should be observed as a right, a privilege.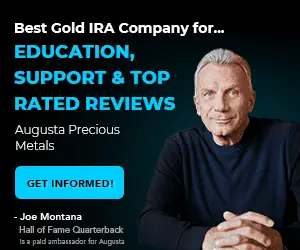 Concession price is, however different term, and we will try to define and explain it.
A purchase price concession is an adjustment to the purchase price agreed to in the letter of intent. It occurs during or after due diligence but before closing the transaction.
Price concession meaning
Price concession represents a reduction or discount in a product's or service's original price. Therefore, price concession accepts a price lower than the stated transaction price.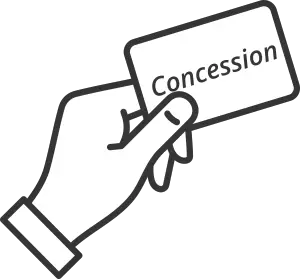 Price concession or purchase price concession adjusts to the purchase price agreed to in the letter of intent. It is completed before the final closing of the initial transaction. Price concessions are typically used for a price decrease; however, a price concession can increase the price. There are a few main reasons why price concessions are used. The first main reason for price concessions is a fault in the initial valuation.
When there are a miscalculation and faults in valuation, prince concessions are used to correct the price. The second reason is unforeseen circumstances that revealed themselves after the price was set. These findings would affect the company if the price were not adjusted. The final reason that price adjustments occur is for appraisal valuations and capital assets. For example, when appraisal occurs, the valuation may be below what the company expected.
A price concession example is when company A sells ten cars for $10K each to another company B. Because company B buys many vehicles, company, A can give a price concession (price decrease) instead of $100K to sell for $95K.
Price concession example (price increase)
For example, if the asset sale price is $100,000 ( home or any other asset), you and the seller may agree on a higher cost of $103,000, with the additional $3,000 representing the price concession amount. So in this example of the concessions, we are adding value to the mortgage. This amount will be used to pay closing costs.
These are the main reasons why price concessions occur regularly. The purchase price can be adequately negotiated between buyers and sellers for a solution that all parties favor and agree upon. If the buyer is motivated to complete the transaction as quickly as possible, they often make price concessions. Another essential factor to note is the process that the buyer engages in. For example, buyers often estimate the amount of non-working capital needed to sustain annual profit/ revenue.
This number is then used for future reference. Capital asset appraisals also play a significant contributing factor in price concessions. The seller will engage in estimates for fair market value. The buyer reserves their full right to adjust prices based on appraisals. This is a significant factor that helps buyers and sellers to work together cohesively. Many strategies can be used to help make this process easier. When the process is completed efficiently, both buyer and seller will likely agree upon the deal's specific terms.
This video explains how to deal with price, concessions, and customer scare tactics in negotiation:

If the property's value is listed higher than the most recent appraisal, the buyer has the right to lower the price on a dollar-for-dollar basis. This is one of the best ways to ensure that the price aligns with the most recent appraisal value. Appraisal values are one of the most reliable methods for ensuring that the appraisal (property, company, etc.) is aligned with current market values. As many investors know, market value is constantly changing.
In stock trading, a price concession refers to a reduction in the asking price of a security being offered for sale, typically due to negotiation between the buyer and seller. This price reduction may be made to entice the buyer to complete the transaction or to align the asking price with the security's current market value. Price concessions can occur in various forms.
For this reason, buyers and sellers need to stay current on these transactions and trends. It is also important to note that price concessions always occur post-due diligence and before closing. Due diligence is an essential step in the process of finalizing a deal. There are many steps for finishing a contract, and purchase price concessions are one of them.
We use the term "Price Concession," which we can see in real life but in the reports and financial statements when we analyze companies and their stocks.