Industry Agnostic definition
Industry Agnostic companies refer to investment banks and private equity organizations and they generally do not specialize in any kinds of specific industries. Industry agnostic or market agnostic or sector-agnostic approach means as a business you are unbiased in order to implement specific technologies to solve the various business problems.
These kinds of firms have a focused market look. But they may work in various industries.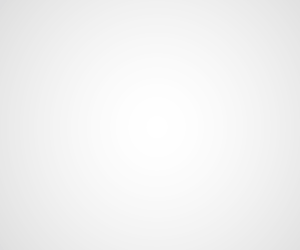 Industry agnostic example
So, in general, industry-agnostic means that some company does not specialize in a specific industry. We can give you an example:
Company A creates machine learning algorithms and implements them in the banking trading sector.
Company B creates machine learning algorithms and implements them in the banking sector, the construction industry, the business industry, the environmental sector, etc.
So Company B is industry agnostic company.
The working method:
For example, an investment bank may not know who the buyers are. They also do not know the industry-related information in order to increase the value for their customers. An industry specialized people are very much beneficial for the benefits of an investment bank in order to sell business and growth at the highest reach. The investment banker will need knowledge of the industry and its related issues.
Industry agnostic managers?
Industry agnostic people should know all the details about the industry and all business sectors such as IT, healthcare, and finance. He or she should be broad-minded people. They should not hold back any of the two opposing parties on a particular topic.
Advantages of being sector agnostic:
While you are talking about shares, stocks, and equity, then you should know that industry-agnostic is a smart and equipped professional. They know better how to invest in a large scale of stocks, bonds, and shares. The professional and experienced agnostic has a clear-cut idea in order to invest in fixed and shares as well. He or she should be open to all such ideas. They are ready to take ideas from the share-holders and share tips as well.
They also need partners in order to complete the transaction. Agnostic firms have special perspectives in order to make a profit. The agnostic can help you a lot in these respects. They know how to handle the profit and loss structure of an equity firm and private organizations. They can also give tips to the shareholders. It is necessary to grab the details. But in this case, the agnostic should not be biased at all. They should take a neutral position. They cannot take any of the two team's sides. They can handle so many things but not from one's side. They should have some important skills such as communication, relationship building, analytics, product knowledge, and competition. They have to know the details of industry competition, market landscape, and all kinds of business strategies.
The agnostic should have knowledge about the industries and widen the scope of a company or business firm in order to overcome future challenges. They are here to increase the level of confidence for a company. They are ready to give you the key factors of industry and its related knowledge. The industry-agnostic experts will help you to overcome some exciting challenges.