Finances are an essential part of our lives. And finance software helps keep them on track. The question is, which one works the best for you? Mint or Personal Capital? This question is thrown around a lot, and that is because both the tools are spectacular and provide exceptional services to their customers.
Comparing the general services, both these applications render almost the same purpose. You can integrate your data with a financial account on a unified platform, and they are also free of cost. However, the different small features in the midst make an impact on the choice. This article will help you make a better and more informed choice.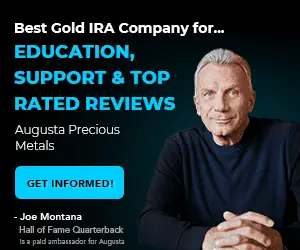 Personal Capital vs. Mint
Mint finance software focuses on money management.
Mint offers supplemental investment assistance.
Personal Capital is a financial planner that offers personalized financial advice.
Personal Capital is usually better for investors, while Mint is better for budgeters.
A preview of both the applications
The history of both these apps goes as follows:
Personal Capital and Mine are similar in many aspects, but the former has the sole focus on investing. Personal Capital is a mix of two services and provides both on the same platform. The services are free for financial applications and paid financial advisor services. Today we will talk in-depth about Personal Capital's free application.
The main point of distinction between Personal Capital and Mine is that the former allows you to set goals for the future in advance, like retirement,  house purchase, and college savings. And this will help keep your investments on track.
Mint is also free of cost software launched in 2006 and was brought in by Intuit in 2009. While Intuit sold Quicken in 2016, Mint's approach is to focus on personal finance management.  However, compared to Quicken, you do not install local software, and it is also operable on mobile or browsers. This site also has a more friendly user interface.
This integrates the financial accounts, investment accounts, credit cards, bank accounts, and loans under your possession. And gives you comprehensive data about your current financial situation.
What are the similarities between the Personal Capital and Mint?
You get the facility of cash flow reporting, which helps you track where you spend and in which category.

They are linking the financial services. Mint and personal integrate and support many financial organizations, loans, credit cards, investments, and banks. 

You get alerts and pop-ups and notifications regularly.
What is the difference between Personal Capital and Mint?
Mint
2-factor authentication that helps keep all your data safe and sound and out of the reach of unauthorized access.

Mint creates a budget while the Personal Capital cannot help with it.

The Mint Credit Monitor helps to acquire a more comprehensive credit list for $16.99/month.

Credit monitoring is also possible through Mine as it tracks the altercations in your credit score for each quarter.

Mint also recommends ways to save on loans, insurance, and investment. Hence, helping you make more prudent financial decisions. 
Personal Finance 
This service is free from annoying ads, and Mint is not. This application does not rely on monetization from the banners or recommend other services, and hence it does not rely on commission.

A free 401(k) fee analyzer helps you weed out the most costly plans for you and how you can acquire a lower fee.

It is a good retirement planner which defines if you are on track to achieving your retirement goals and how well you will perform in the case of "What if" situations. 

Are you investing adequately in the significant investment avenues or not?

You also can choose between paid financial services and managing your money in investment advice.
Comparison categories: Mint and Personal Capital 
The comparison categories define the differences and similarities between the software in more depth. These categories are:
Budgeting
Mint solely focuses on serving as a budgeting platform. The primary audience of Mint is millennials, and handling thriller funds, debt, budgeting, and investment come later in its plan.

Mint's budgeting section is full-fledged. You get to know the essentials and entails the expenses that are being done in each category, how to put a threshold on your spending, and the overall positional that you hold financially. You can get this service both on Android and on the web.

Personal Capital gives you the feature of an excellent spending tool that can help you keep an eye on what you spend. You have access to expenses that you make and set your financial goals for each month. However, you cannot separate them into different categories. 
According to our comparison, Mint leaves Personal Capital behind in most aspects. Be it full-features finance and budgeting sections or the operability and interface on mobile and web.
While Personal Capital does not provide a full-fledged budgeting tool, you can not separate the expenses into categories and also not set specific spending targets. 
Let's look at who stands as a winner in other aspects.
Bill Alerts
Both the applications give notifications to alert the users about the oncoming bills. But on doing a test, Mint provides more concise and timely alerts and reports for bills that are due. Mint also provides emails.
While Personal Capital misses some bills, there is a lack of accuracy. Hence, in terms of alerts, Mint takes the win.
Syncing
Mint utilizes the synchronization service of Intuit. During its launch, Mint used Yodlee's external service to collect financial information. When Intuit purchased Mint, it started using the in-house system to cut down on the costs. 
On the other hand, Personal Capital utilizes the service of Yodlee for collecting financial information, and the synchronization problems are barely there. 
Mint utilizes the in-house system to sync data with the financial institutions, which also infers that it can be unreliable when syncing. The use of Yodlee by personal capital provides a much more in-sync service. 
Hence, as per the assessment, Personal Capital has a more trusted service than Mint. Conclusion and Personal Capital are also more present to solve your issues than Mint. Therefore, our winner is Personal Capital.
Customer Support
Mint disappoints in this aspect, as it does not have any customer service. However, Personal Capital always addresses the clients' issues within 24 hours. And Mint users have also reported that with problems, the Customer Support is not very good. Personal Capital users have pretty good feedback about the services of the application.
Investment Analysis
Mint's focus is on budgeting, and that's why it does not offer investment tools. It helps you monitor your portfolio value with time, but the tools are not available for asset allocation or management of funds. 
Personal Capital is better in this aspect as it gives you the value of your portfolio, allows you to set future investment goals, gives a personal evaluation, and checks if you are well on your way to making profits or not.
Security
Mint gives you the option of 2-factor authentication, but Personal Capital is still in the old ways as it requires you to register your id before using it. But it does not allow a 2-factor authentication like Mint. 
However, these services do not allow cashing out the money or services from your account as they are read-only. Their data does not contain account numbers or information that can lead to losses. On the other hand, these services profit from fingerprint authentication with iOS or Android.
Mobile App Access
Both these applications are pretty good and work well on iOS and Android. They have great interfaces and allow you almost complete access to all the functions. These are ideal for Millennials who are more inclined toward using their electronic devices.
Retirement Planning
As we said, Mint's focus is more on budgeting. Hence, it does not provide the options of investment, portfolio, value forecast, or other things. 
In the case of Personal Capital, it has an excellent retirement planning feature; it helps you find how much you need to save within seconds, which is also completely free.
What is the verdict?
As per the assessment, it is clear that Personal Capital is the winning investment application. However, for budgeting and bill payment, Mint is more preferred. 
Personal Capital wins in terms of reliability and customer service, and its investment features are also impeccable. These platforms are not competing for platforms because Personal Capital focuses on investment while Mint is more concerned with planning the finances. 
Hence, if you are looking for a budgeting app, you can utilize the services of Mint, while for investment, you can use Personal Capital.