The MetaTrader trading platform is improving every couple of months. Developers make updates, new corrections, and fix bugs.
What does the "Old version" error message mean on the MT4 or MT5 platform?
MT4 old version error represents an error that shows that the trader has an old version of the MetaTrader platform installed on a PC or phone application. This version is not compatible with MT4 servers anymore. In this case, the trader needs to update the current version of MT4 or MT5 software.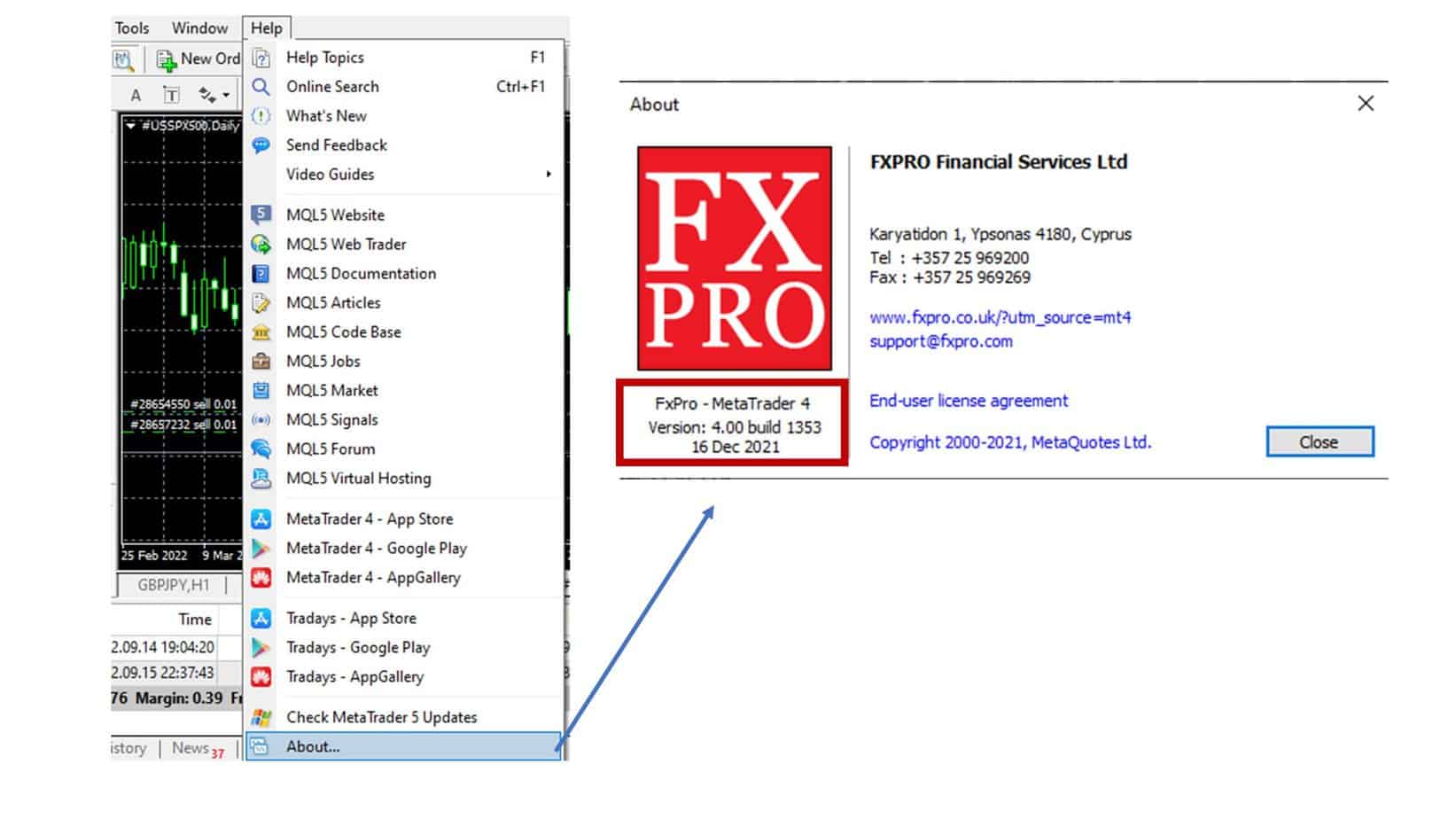 Please see the video that I created related to this topic:

There are two solutions. The first one is to download and install the new version from the broker's website and the second solution is to run an automatic update of the MT4 platform.
Solution 1:
Go to the desktop icon of your MetaTrader platform. Make right-click on the mouse and choose "Run as Administrator."Usually, the Metatrader software will be updated to the newest version. Check if there are any MT4 Common errors or off quotes in MT4 error. Read more about the MT4 update.
If solution 1 does not help, try solution 2:
Solution 2:
Go to your broker website and find a section where you can download MT4 or MT5 platform. Then download the latest version and install it. Usually, the old version will be updated, but sometimes a new version will be installed if this version is too old.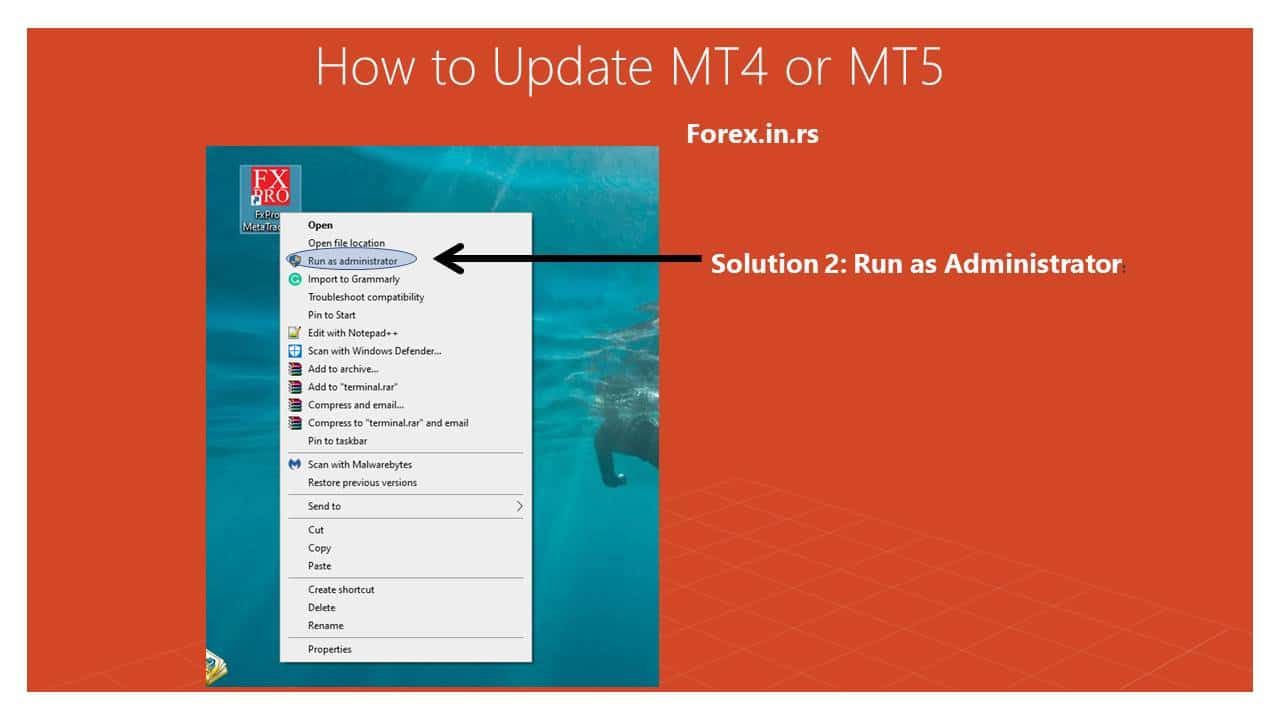 Sometimes, very rarely, the only solution is to install the new version in the new folder and remove the old version from the computer.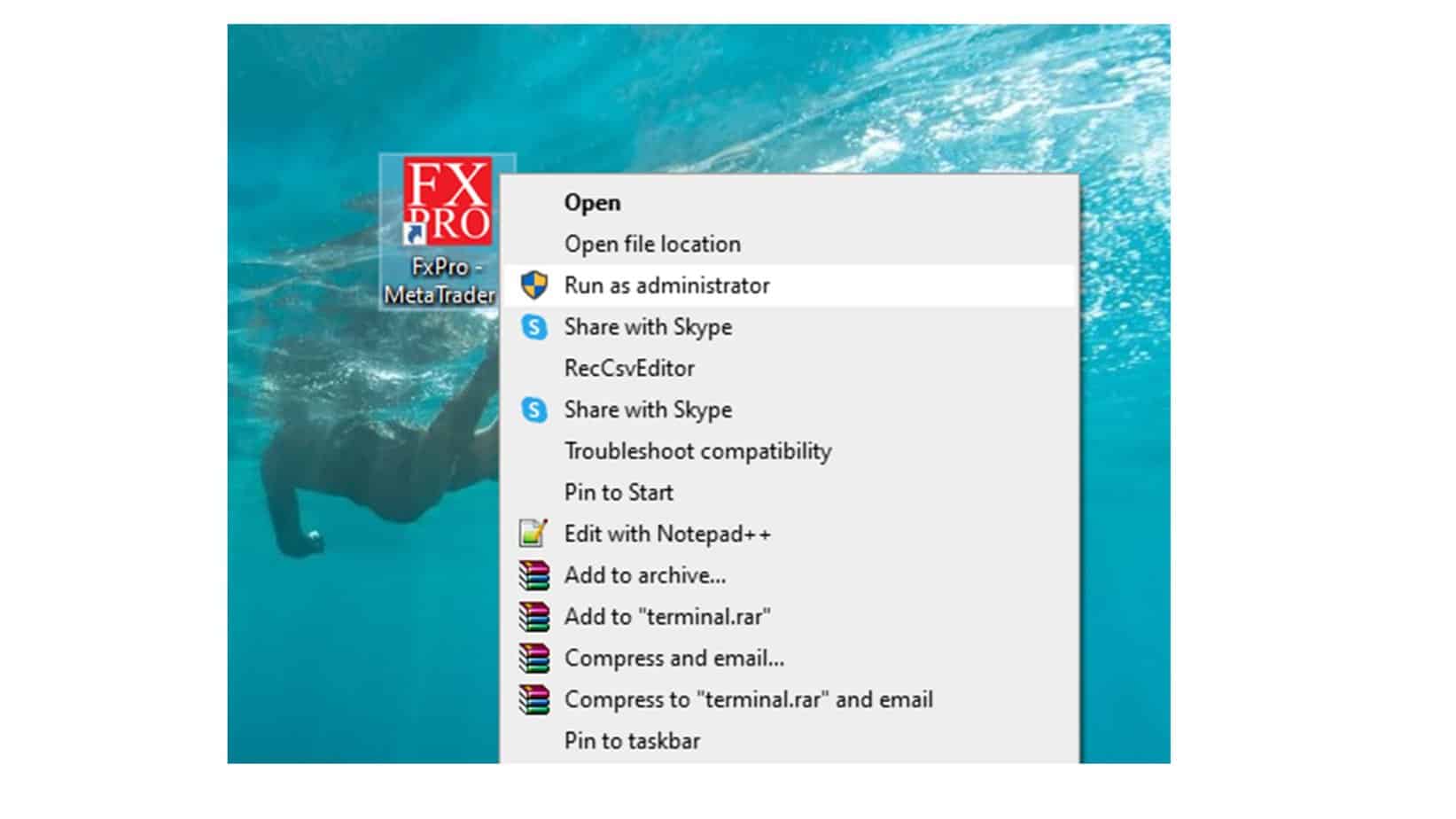 Backup MT4 platform before update and installation
To back up the old MT4 or MT5 version, you need to save the following folders:
Expert Folder
Indicators folder
Templates Folder
Save your profile
To backup your templates folder: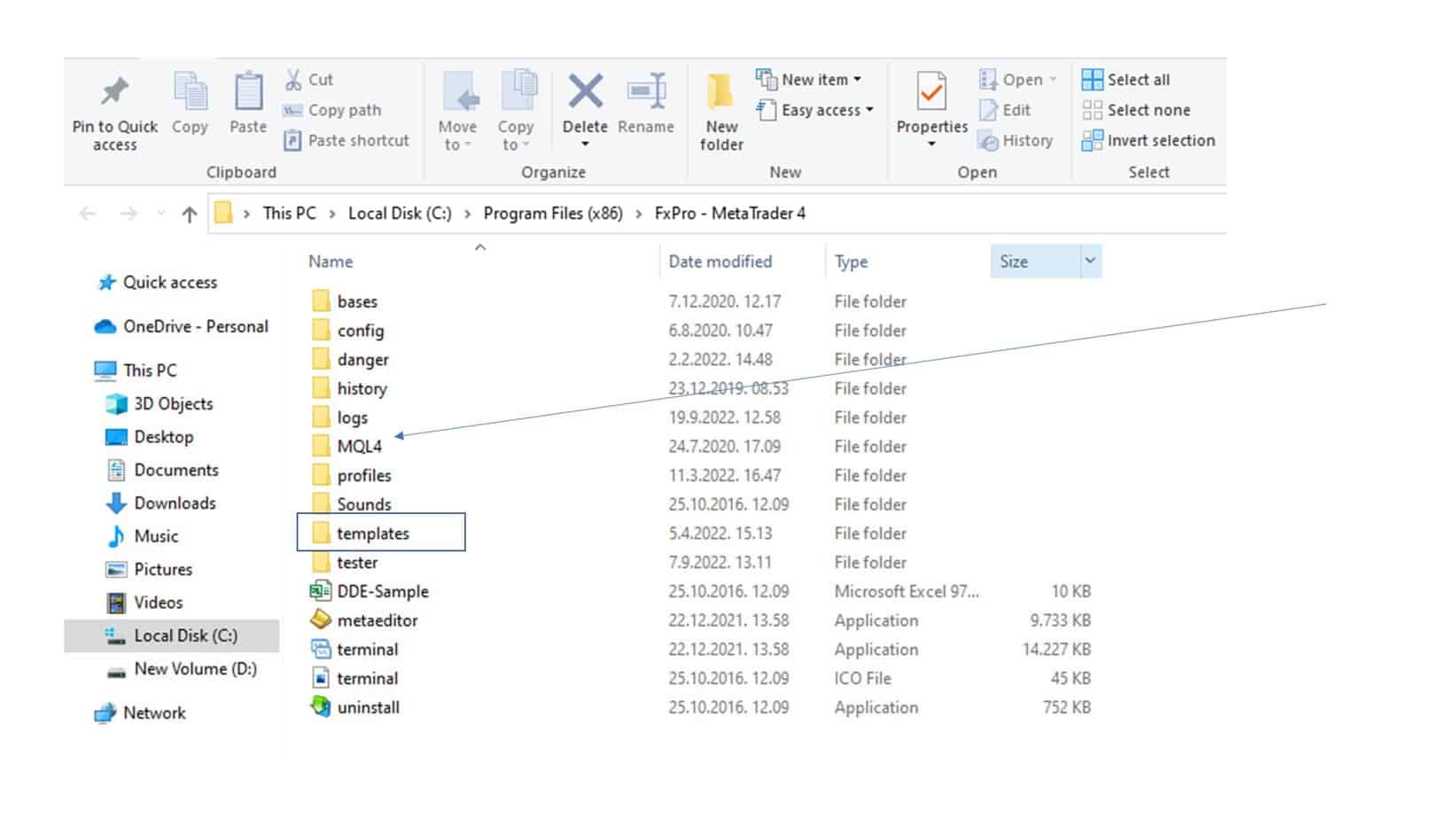 To back up the Indicators and Experts Folder, copy folders from the MQL4 folder: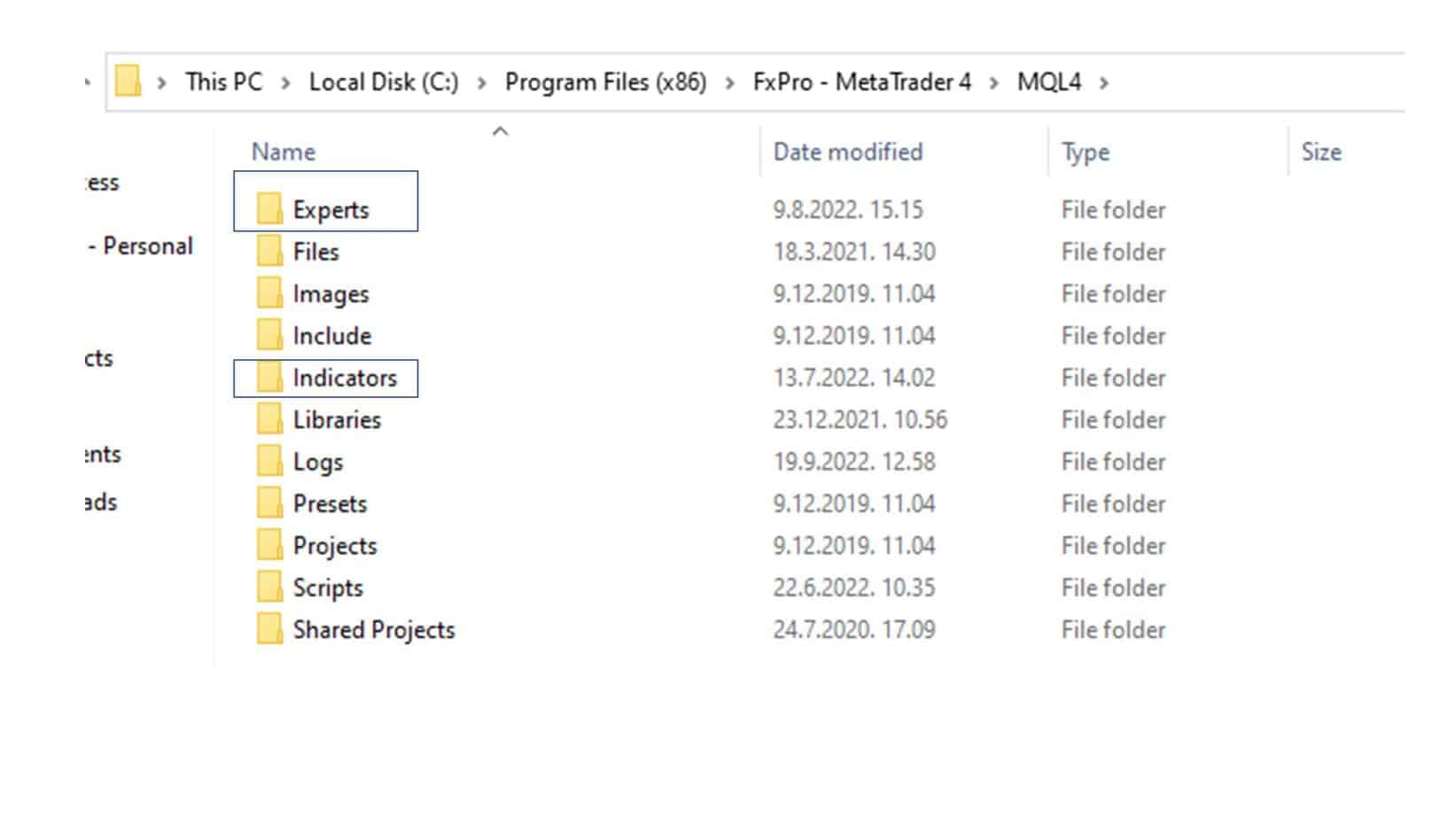 Backup tester folder: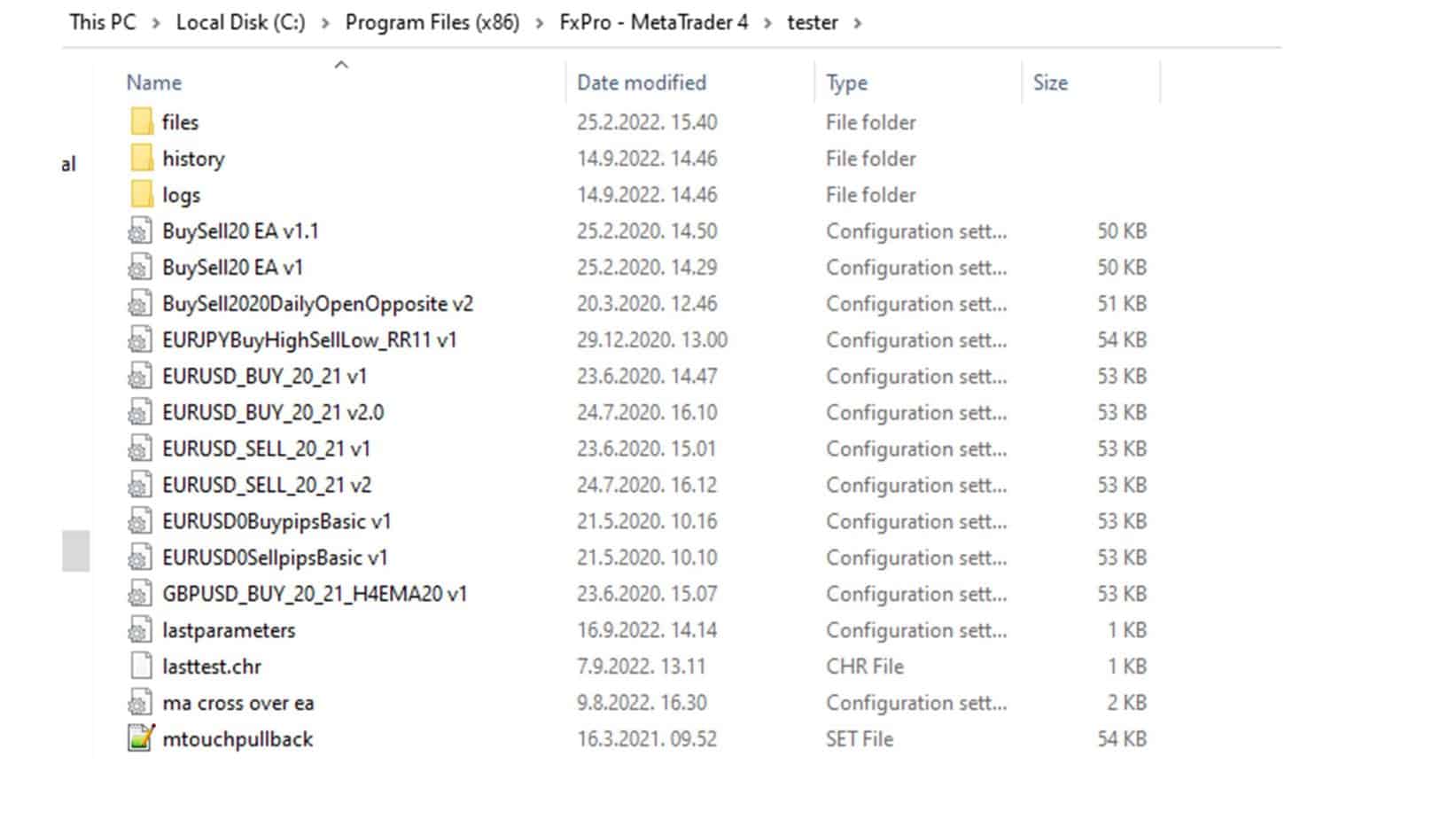 Back up profile file from MT4: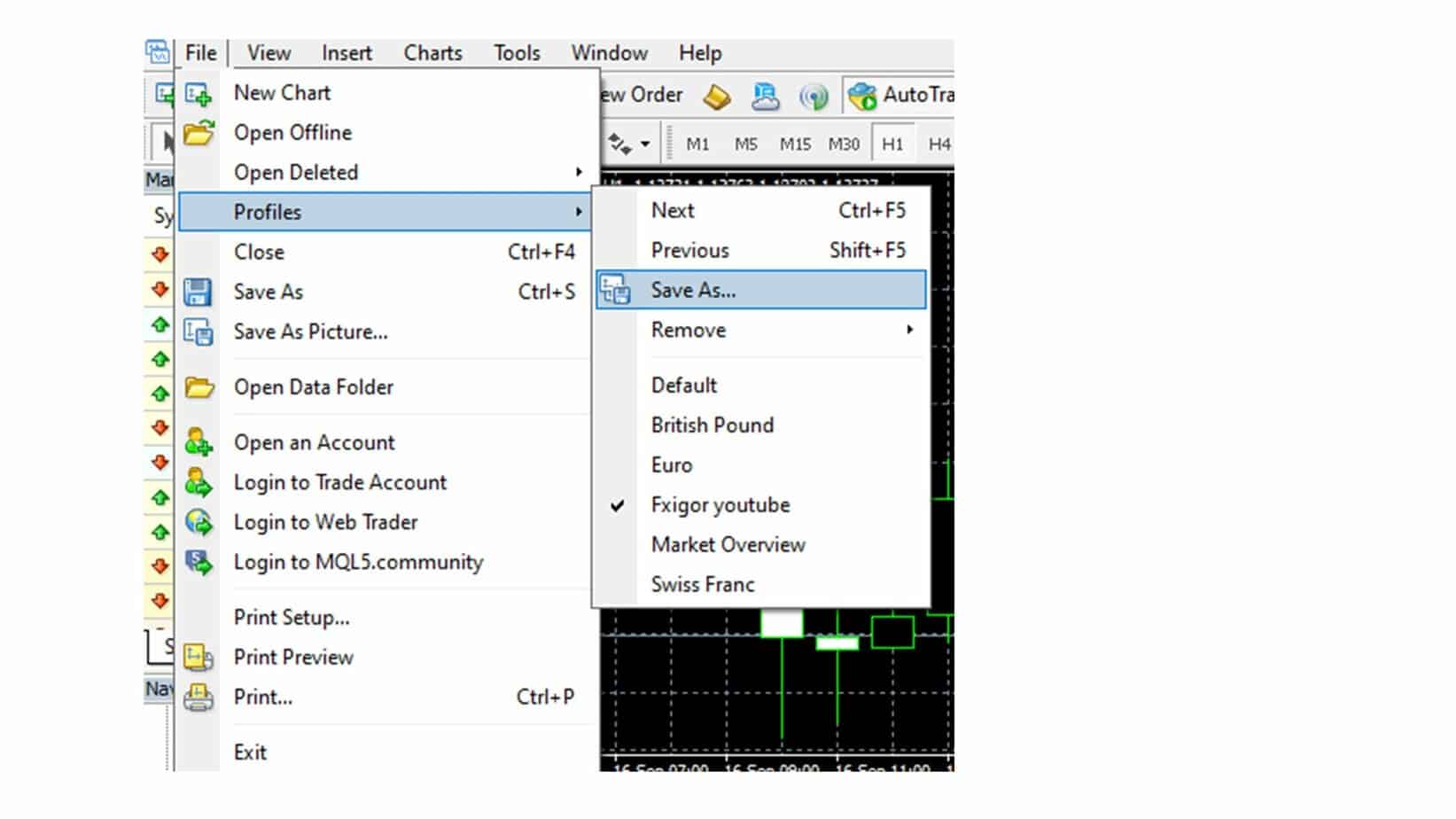 Finally: Remove Mt4 platform from PC: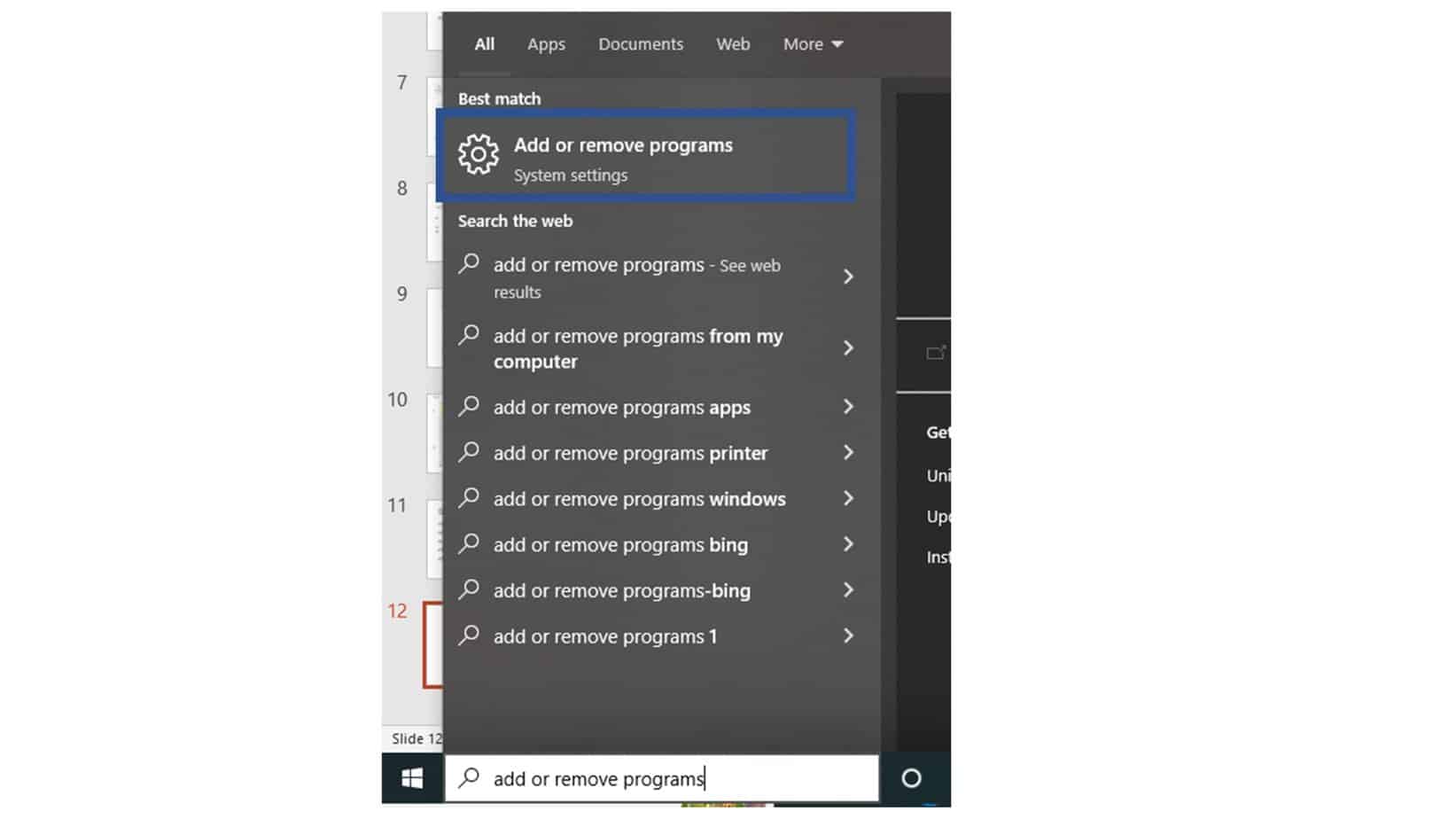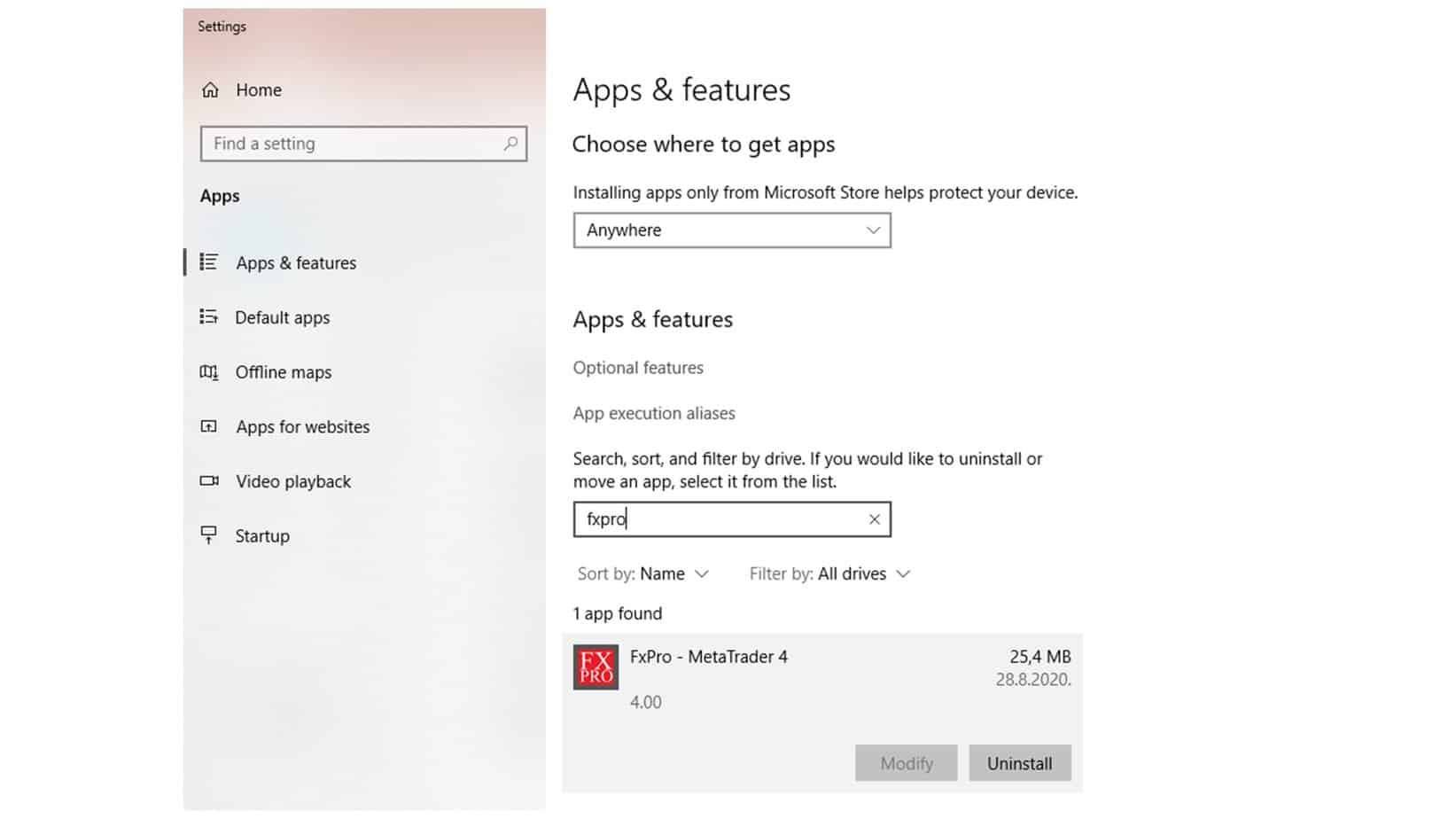 You need to go to the brokerage website to download the new MT4. Below is page of my Fxpro broker: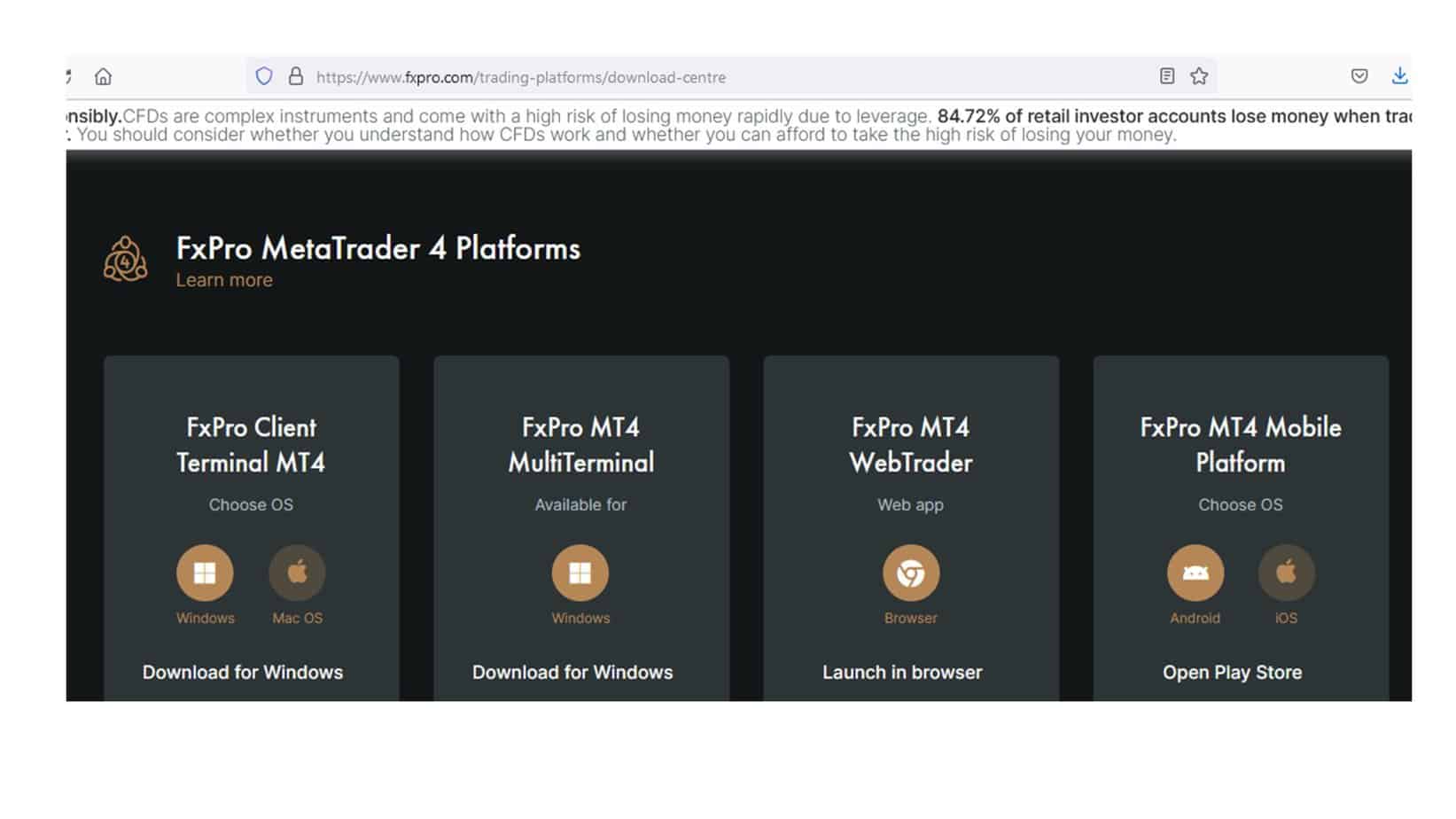 Can you download Metatrader's old version?
Unfortunately, you can not download old versions from the Metatrader website officially. MetaTrader desktop app is created to update the old version to the new one automatically. Only the latest stable version can be used. Even if you go to the Metatrader website and find MT4 release notes, you can read about them, but you can not download earlier versions.
If you need to investigate something in old MT4 versions, you can unofficially download MT4's old versions from the forums.