If you are a trader, you must be familiar with the term slippage and how much of a difference it can make. High slippage is every trader's worst nightmare. If you are a new trader or unfamiliar with the term, let us make things clear for you.
What is slippage?
As we know, slippage represents the difference between the expected price of a trade and the price at which the trade is executed and happens when a trader places an order but gets it executed at a different price.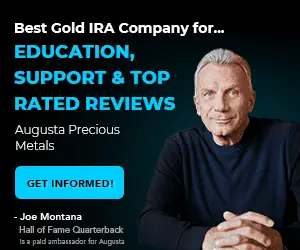 In forex and other securities, there are signals given by the computer for the entry and exit for a trade. These are often different from the actual entries and exits that traders make using real money. The difference between the computer's signals and the actual trade executed by the trader is called slippage.
Slippage can be a very tricky concept to comprehend. These slippages are either positive or negative point values. These can be high or low. These can be profitable or make you lose a considerable amount. In certain cases, you can even end up with a partial loss as well.
So, how will you deal with slippages?
For some veteran traders, understanding slippage is not a mammoth task. They know how to tackle them, but such is not the case with everyone. If you think that you are suffering losses because of slippage, it is time to look for a low slippage forex broker.
Low slippage forex broker
A low slippage forex broker such as Hotforex or Avatrade will offer you instant execution that is not offered to you when you are waiting for market execution. This will help you in minimizing your losses. Your requested quote is not entertained at times, and you might miss an opportunity while waiting for a requote. You can avoid this situation as well if you have a low slippage forex broker by your side.

Hiring a Low Slippage Forex Broker
There are two ways to minimize your losses due to slippage – have an advanced system that stays updated 24/7, and opt for a no dealing desk brokerage. The best way to deal with slippage is to be vigilant and act fast. This is easier said than done, but professional slippage brokers adhere to all these points.
Your aim should be to seek low slippage brokers who offer price improvements. This can be a major game-changer with price improvement; you can pre-set the limit and get positive slippage even if the prices hike.
Always make sure that you hire a broker who is regulated by a local or international jurisdiction. This is a must if you want to keep your funds safe.
To make things easier for you, we have prepared a checklist to adhere to finding the right slippage broker. You will find it at the end of the article.
The forex slippage comparison Table is below:
| Broker | Median Slip. | Avg. Slip. | Min. Slip. | Max. Slip. |
| --- | --- | --- | --- | --- |
| ACTIVTRADES slippage | 74,00 | 139,00 | 7,00 | 1.902,00 |
| ADS SECURITIES slippage | 125,00 | 191,00 | 2,00 | 2.027,00 |
| AVATRADE EU slippage | 127,00 | 188,00 | 0,00 | 1.494,00 |
| AVATRADE slippage | 196,00 | 254,00 | 12,00 | 1.320,00 |
| AXITRADER slippage | 77,00 | 178,00 | 4,00 | 3.010,00 |
| DUKASCOPY slippage | 93.000 | 94.000 | 0.930 | 1.900 |
| FXCM MARKETS slippage | 111,00 | 163,00 | 2,00 | 2.030,00 |
| FXCM UK slippage | 111,00 | 149,00 | 1,00 | 2.337,00 |
| FXDD MT slippage | 56,00 | 109,00 | 2,00 | 1.389,00 |
| FXOPEN ECN slippage | 91,00 | 132,00 | 7,00 | 1.518,00 |
| FXOPEN slippage | 145,00 | 204,00 | 4,00 | 2.009,00 |
| HOTFOREX slippage | 95.000 | 98.000 | 0.000 | 2.100 |
| IC MARKETS EU slippage | 48,00 | 102,00 | 2,00 | 2.328,00 |
| IC MARKETS slippage | 48,00 | 110,00 | 0,00 | 2.151,00 |
| INSTAFOREX slippage | 271,00 | 337,00 | 49,00 | 1.733,00 |
| NPBFX slippage | 116,00 | 180,00 | 11,00 | 2.056,00 |
| PEPPERSTONE slippage | 83,00 | 140,00 | 1,00 | 2.048,00 |
| SWISSQUOTE slippage | 206,00 | 217,00 | 1,00 | 613,00 |
| TITANFX slippage | 93,00 | 195,00 | 1,00 | 2.591,00 |
| USGFX slippage | 221,00 | 245,00 | 3,00 | 1.355,00 |
| WELTRADE slippage | 173,00 | 302,00 | 0,00 | 3.155,00 |
| XM slippage | 260.000 | 273.000 | 0.000 | 3.200 |
Hotforex and Dukascopy are low forex slippage brokers. Slippage analysis is tough because every day is different. We collected and made this analysis using several platforms and websites.
How to Lower Negative Slippage?
One of the easiest ways in which you can lower negative slippage is by setting a market range. This way, you don't have to be extremely cautious about the fluctuations, as your order will get automatically canceled if the prices move beyond the range that you have set. It would help if you discussed this with your broker. If you allow them for partial fills, only a part of your order will get canceled, and you will still be able to trade.
Another way of dealing with negative slippage is by using an ECN. An ECN or the Electronic Communication Network offers automatic execution. Remember when we told you that you need to be quick to negate the losses caused by slippage, an ECN does exactly that. It executes a trade at a fast speed, thus, reducing negative slippage.
If you are unsure or without a slippage broker by your side, we would suggest you steer clear of a highly volatile market as understanding slippage will become a maze hunt for you.
Dealing with Positive Slippage
When the bid increases in a short trade or the ask decrease in the long trade, it is positive slippage. Don't get encouraged by the term 'positive' as its literal meaning is not implied here. Slippage of any kind is still a deviation from what you had expected earlier. 
If you are getting low slippage, talk to your broker, and make an arrangement where you can execute the trade at the best price possible. There are set limit orders and entry orders in positive slippage. Your broker will be able to give you the exact advice on this matter.
Our Take on Low Slippage Forex Brokers
Whether you are dealing in Forex or any other security, you are never absolutely secure. You are bound to make both profits and losses. This develops your learning curve. Brokerage tools can be of great assistance throughout your trading journey.
A broker can certainly help you in minimizing the slippage and maximizing the profits. Still, you cannot expect a miracle to happen just because you are being helped by a professional. Trading markets are susceptible, and when they are highly volatile, the chances are that you will have to face slippages. However, with the help of a broker, you can definitely reduce the risk.
Checklist for Finding The Right Slippage Broker
Traders and investors hire brokers for various reasons. Some are hoping for better trading platforms, while others want an expert opinion. However, if you are looking for a broker who can help you to deal with slippage, here are a few things that you should consider before shaking hands.
Here is the ultimate checklist:
Are they regulated?
This is the first thing you should check before signing up with any broker because this will cover you if things go south. Several brokers are operating but are not regulated. Not all of them are frauds, but as we mentioned earlier, trading is risky, and without a regulatory body, you cannot contest a claim against a broker. Only those brokers who are regulated and follow the guidelines laid by their regulatory bodies are safe. In case of any dispute, you can hold them accountable, which is not possible otherwise.
What is their minimum deposit requirement?
Institutional traders invest a large sum when they enter the turf, and a huge deposit requirement will not be an issue with them. But such is not the case with retail and novice traders. If you are required to deposit a huge sum as a deposit, think before you make the jump. You can always find a different broker who requires a smaller deposit. It is not ideal for placing all eggs in one basket.
What is their global position?
Brokers with an international presence and standing have more experience and exposure. Along with giving you better advice on the matter of slippage, they offer other services as well. For example, trading more than just one security and better customer care services.
How long have they been running?
If you are a new trader, we would advise you to look for an established and experienced broker. But, if you already know your strategy and are looking for some guidance only, you can take help from new brokers as well. However, you should still look for a broker who has been operating for at least 2 years and has a clear record.
How efficient is their customer support system?
Do thorough research about the customer service that your broker provides. You don't want to end up on the other end of the phone where no one can understand you. The language barrier and timezone difference get real when you are trading, and the market is volatile. With the help of good customer support, you can deal with unforeseen situations.
What will be their commission or fees?
Never procrastinate or avoid talking about commissions or fees that your broker will charge for their services. Maintaining transparency here is of the utmost importance, so you d don't get unwanted surprises later on.
Conclusion
Understanding both positive and negative slippage can be tricky. If you think that you are facing losses because of slippage, it is always better to turn to an expert. Just be careful while hiring a broker.