Is IOTEX Crypto A Good Investment?
IOTEX Coin is not a good investment because any coin does not have instrict value, and does not offer valuable products or services. Whether IOTEX is a good investment depends upon the demand and the adoption of the protocol it is built on.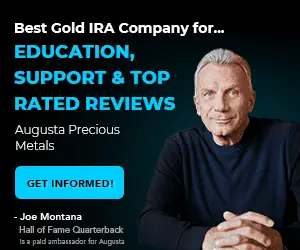 IOTX is a cryptocurrency for the IOTEX protocol. It has multiple uses, including staking, transaction fee payments, and governance. Looking at this token, many investors suggest it will be a good investment and have a profitable future.
Cryptocurrencies and altcoins fall under highly volatile tradeable assets, which come with higher risks. Due to the possibility of magnified losses, it is suggested to always analyze your risk appetite before investing in IOTX or any other digital currency. 
IOTEX Price Today – Live IOTEX price chart
Why Is IOTX Coin Going Up?
IOTX is currently in a bearish trend compared to its previous price movement. The US increased interest rate and USD is strong, so IOTX/USD goes down.

IOTX went up in November 2021 after the platform performed the burndown for the first time. Within a few days of the burndown, IOTX went to its all-time high, $0.23. After reaching the high, it has gradually fallen ever since, experiencing a few peaks in between.
At present, IOTX is being traded at a price below $0.02. Market forecasters expect crypto to rise again in the upcoming years. However, it can only be predicted and not guaranteed. 
Can IOTEX Reach $1?
According to some forecasting websites, IOTX could reach $1 by 2025 and remain above it after 2027.
IOTEX has never reached the $1 price level since its launch in 2018, and it is quite below the price mark. Reaching $1 would require huge capital investment and an increase in its market capitalization. While that is not impossible, it may take longer than just two years to happen. 
How Much Is IOTEX Worth?
It has a market capitalization of $266 million, and approximately 9.54 billion coins are in circulation. 
How High Does IOTEX Go?
The highest IOTX coin has been so far  $0.23. 
IOTEX has experienced its ups and downs in the past four years. A few improvisations made to the network resulted in the fluctuation of demand and price of the coin. It experienced its all-time high in November, after which it had fallen significantly.
The highest price level it reached was $0.23. Many market experts predict that IOTX will reach its all-time high again by the end of 2022. However, the coin has not improved during the year's first half. Therefore, it cannot be said what will be the highest price level it can reach. 
Does IOTEX Have a Future?
There are conflicting predictions about the future of IOTEX. While some forecasting websites predict bullish behavior at the end of 2022, some wallet investors predict a neutral to bearish behavior.
The future of any asset can be easily predicted by understanding the market sentiments and other variables that affect the price movement. The analysis conducted by the majority of algorithm-based websites indicates a significant increase in the upcoming years. 
The predictions state that by the end of 2022, IOTX could cross the $0.10 price level, and by 2027 it will cross $0.40. These predictions can become a reality if IOTEX can generate a better utility for its platform. If not, then these price predictions will turn out to be false. 
What Network Does IOTEX Use?
IOTEX uses a private blockchain network. It is a Layer 2 chain, a blockchain-in-blockchain network. 
IOTEX aims to bring Web3 into the mainstream. The decentralized network allows people to monetize the use of their personal data, which is otherwise vulnerable to getting exploited by the companies who extract this data from the centralized network.
IOTEX forms a platform that facilitates the connection of decentralized applications with IoT (Internet of Things) devices. 
How Do I Invest in IOTEX?
You can invest in IOTEX by buying IOTX coins from the cryptocurrency exchanges that have the coin listed on its platform.
The most common way of buying IOTX or any other cryptocurrency or altcoin is from the exchanges that support the coin. There are multiple crypto exchanges that have IOTX listed on their platform. Binance, Coinbase, CoinDCX, Crypto.com, Gate.io, KuCoin, Nominex, Tokyocrypto, WazirX, and more.
Some of these platforms allow buying and selling of IOTX in exchange for fiat currency like USD. At the same time, others will enable it to be exchanged for other cryptocurrencies like ETH and BTC. 
Who Owns IOTEX?
Raullen Chai is the co-founder and CEO of the IOTEX platform. 
The CEO, along with Xinxin Fan, Qevan Gua, and Jing Sun, founded IoTeX in 2017. It provides an off-chain computing platform for devices (known as IoT). 
What is the Price of IOTEX?
The IOTEX is currently being traded at $0.2953. 
Can We Mine IOTEX?
Yes, IOTX can be mined.
IOTEX blockchain has a mining game, IOTEX Factory, where you can buy machines that mines the coins for you. You can earn up to 10 % return by reinvesting in the machines from time to time. 
Is IOTEX Based on Ethereum?
The utility token of the IOTEX network, IOTX, is an Ethereum token. 
IOTEX is a private blockchain network inside a blockchain solution, making it a Layer 2 blockchain. It provides a decentralized platform where internet devices can be connected to the internet without getting the personal data being used by other organizations. 
The platform is powered by IOTX, the utility token that can be used for paying transaction fees, governance, and staking. The coin currently has two versions; one is the native IOTEX token, and the other is an ERC-20 token that runs on the Ethereum blockchain.
Is IOTEX a Coin or Token?
IOTX is a token built on the Ethereum blockchain that powers the IOTEX platform. 
What Makes IOTEX Unique?
IOTEX helps in solving the limitations of traditional blockchains. 
While the early blockchains are expensive, less scalable, and not fast enough, IOTEX solves this issue and brings a more scalable and fast blockchain network that is secured because of Layer 2 chains. Other components of the IOTEX blockchain that make it unique include Edge Computing, Roll-DPoS, and Cross-Network Communication. 
A unique feature that can be rarely found in other blockchains is the security of user data. User data is vulnerable to being misused by organizations that distract user data from personal devices when connected to a server. IOTEX provides a connection of IoT devices with dApps without getting the data being misused. 
Where Can I Buy IOTEX in USA?
IOTEX can be bought in the USA through a cryptocurrency exchange that has the coin listed on its platform and is available to US residents. 
One such exchange on which IOTX is listed and is available for US residents is Coinbase. 
Where Should I Store IOTX?
IOTX can be stored in wallets that support the coin, like MetaMask, Trust Wallet, Ledger, and Binance Chain Wallet.
IOTX can also be stored on some of the cryptocurrency exchanges. However, for the security of your holdings, transferring your IOTX token to your wallet is suggested. This can be simply done by entering your wallet address. 
Where is IOTEX Based?
IOTEX is a privacy-centric blockchain-based in Singapore. 
When Was IOTEX Created?
IOTEX was created in 2017 by four co-founders; Raullen Chai, Xinxin Fan, Qevan Gua, and Jing Sun. 
Why is IOTX More on Coinbase?
IOTX price is higher on Coinbase because of the limited supply of the coin.
The ERC-20 counterpart of the IOTX token has a limited supply. This means there is a limit to the number of IOTX (ERC-20) tokens that will ever exist. To curb the demand for the token, the price of the IOTX (ERC-20) token is higher on Coinbase. However, this is not the case with the native IOTX token.
How Do You Sell IOTEX on Coinbase?
You can sell the IOTX tokens on Coinbase in exchange for the USD, EUR, and BTC.
Coinbase supports IOTX; traders can buy, sell, or hold their tokens on this platform. If you have your IOTX tokens in a wallet or any other exchange, you can transfer them to your Coinbase account and sell them in exchange for the coin or currency of your choice. 
Is IOTX An ERC-20?
There are two types of IOTX tokens; one is the native token of the IOTEX platform, and one is an ERC-20 token that runs on the Ethereum blockchain.
Both versions of the IOTX tokens have a 1:1 swap rate. This means that both tokens are of the same value, and if you exchange one IOTX (native) token, you will get one IOTX (ERC-20) token.
Even after being the same in value, both tokens have distinct uses. The native token is used on the IOTEX mainnet to pay transaction fees and create smart contracts. The ERC-20 counterpart is used for voting and staking on the Ethereum blockchain. 
The ERC-20 version of the IOTX token was launched before the native token. That is why the majority of exchanges have the ERC-20 version listed. 
Does Metamask Support IOTEX?
Yes, MetaMask supports IOTX tokens.
MetaMask is a software wallet that was launched in 2016. The application specializes in holding and supports cryptocurrencies, which also include IOTX. Traders and investors can safely store their IOTX holdings in their MetaMask wallet accounts. 
Is IOTEX a Layer 1 Blockchain?
As a blockchain-in-blockchain network that provides extra security to users' data, IOTEX is a Layer 2 blockchain. 
When Was IOTEX Listed on Coinbase?
IOTX was listed on Coinbase in August 2021.
Coinbase is a US-based cryptocurrency exchange with over 180 cryptocurrencies listed on its exchange, including IOTX. It was listed on 10 August 2021 and is available to be bought, sold, or traded in exchange for USD, EUR, and BTC. 
Can I Buy IOTX on Coinbase Pro?
Yes, an IOTX (ERC-20) token can be bought on the Coinbase pro app. It got listed on Coinbase in August 2021 and is available for all the traders and investors who have access to the Coinbase app. 
Can I Buy IOTX on Binance?
Yes, you can buy IOTX on Binance.
IOTX was made available on Binance in May 2018, the same month IOTX was launched. Binance is a huge cryptocurrency exchange with more than 380 coins on its platform. Being launched on Binance, it gave access to the majority of traders around the globe to buy and sell IOTX conveniently. 
IOTX can be exchanged for USDT, BUSD, BTC, and ETH on Binance. Unfortunately, it cannot be exchanged for USD. 
How Do I Transfer From IOTEX To Binance to Metamask?
How Do I Connect My IOTEX to Metamask?
Follow the steps given below to connect IOTX with MetaMask.
The first step is to install the MetaMask application. Both the mobile applications and browser plugins can be used for configuration.

If you are using the browser plugin, add the custom RPC from the drop-down network menu. 

Now, fill in the network values in the box that appears for the IOTEX testnet or mainnet. The values that need to be filled in are — Network Name, RPC URL, Chain ID, Symbol, and Explorer URL. This will help in network configuration.

Save your configuration values and select IOTEX as the active network. 
Your IOTEX will get connected with the MetaMask browser plugin through the above steps. Similar steps can be used if you use a mobile application instead of a browser plugin. 
How Do I Send IOTEX to Binance?
Follow the steps given below to send your IOTX holdings to Binance from a cryptocurrency wallet.
First login to your Binance account. Then click on 'Deposit' and then 'Crypto Deposit.'

On the next screen, enter IOTX in the 'Select Coin' field and the 'Network' field.

After submitting the above two details, it will generate an IOTEX deposit address. Copy the address.

Now, open your IoPay wallet and log in to your account. In your wallet account details, export your private key. (Never share your private key with anyone)

Open your IoPay wallet with the help of your private key. 

Paste the Binance IOTEX deposit address you copied before and the amount of IOTX you wish to send to your Binance account.

Click on send, and your IOTX will get transferred to your Binance account. 
It is suggested to send a smaller amount initially to avoid any loss of funds as Blockchain transactions cannot be reversed. 
Where is IOTEX Located?
IOTEX is headquartered in Singapore, where its Research and Development team is situated in Menlo Park. 
What is IOTX Coin?
IOTX is the utility token that powers the IOTEX network and runs on the Ethereum blockchain.
IOTEX is a Layer 2, blockchain-in-blockchain, network that provides a platform where internet devices, known as the Internet of Things, can be connected to decentralized applications through a private blockchain network that protects the user's data from being used by unknown organizations. 
IOTX works as a utility token that can be used to pay transaction fees, governance, voting, and staking on the network. 
Is IOTEX Decentralized?
Yes, IOTEX is a decentralized blockchain network. 
What is IOTEX Building?
IOTEX is 'Building the Connected World'.
Focused on bringing web3 to the mainstream, IOTEX is aimed at building a connected world. It is focused on powering the future of the machine economy, also known as MachineFi, and web3 in a decentralized setting that allows developers to create products like NFT, Metaverse, MachineFi apps, and DeFi under the web3 infrastructure.