Investment Criteria for Success with Investments
Investment Criteria
Investment criteria are known as information that helps the buyer to access a complete acquisition target. The "gold standard" of investment criteria refers to Net present value.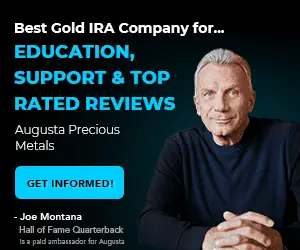 This is a critical method used for sophisticated buyers. In this type of situation, buyers typically have two sets of criteria they analyze. The first aspect they consider are parameters that are disclosed publicly to institutions such as investment banks. The main reason for this is to properly inform investment bankers regarding what the buyer is looking for. This is a significant factor for ensuring that the deal fits the buyer's needs. The second aspect involves parameters developed specifically for internal review. This can help the buyer to determine whether or not the total acquisition should be pushed further in the process. These are the two main aspects/ criteria analyzed during the investment process.
It is important to note that the most commonly disclosed information/ investment criteria are the investment and industry size. Some buyers disclose other information relating to the investment, such as investment type. The investment type may also include management buyouts as well as other opportunities. Investment criteria are effectively used in many different situations. Using investment criteria is one of the main ways buyers can quickly assess/ determine acquisition opportunities. The buyer's main goal is to determine an accurate acquisition opportunity. This is one of the most strategic methods for ensuring the investment is worth the buyer's resources. This is the most common method in the industry for evaluating acquisition deals/ potential partnerships.
Growth equity investment criteria are based on no prior institutional capital, no leverage but the proven business model (established product and/or technology, and existing customers), substantial organic revenue growth that usually in excess of 10%; often more than 20%.
Sourcing and qualifying a range of new opportunities are completed more efficiently with the use of investment criteria. An example of this is private equity firms. Private equity firms can view over 100 companies before settling on one for an investment. If the investment criteria are clearly outlined and carefully constructed, the process moves along much faster for all parties involved. The process can be completed with less time due to clearly logged information on each company/ acquisition details.
If the investment criteria are disclosed to the public, the purpose is to generate deal flow. There are different reasons why investment criteria are disclosed either publicly or privately. The outcome is different in both of these scenarios. After the details of the deal have been compiled and analyzed, the next step is to consider the investment criteria that have been gathered. If the investment criteria is a match, an expression of interest may be authorized. A letter of intent may also be issued if the investment criteria match. A letter of intent may also be known as an LOI. An expression of intent may also include an EOI. These are the two primary methods used after the initial evaluation has been completed.
There are also internal investment criteria that can be used, such as the overall strength of the management team, estimated IRR for a specific investment, customer diversification, and other criteria that involve the investment. The main goal of this is to provide benefit when it comes to investment criteria.
There is one question – What criteria are used for choosing investment?
So I need to give an example from the trading industry!
Top Investment Criteria to consider when selecting stocks
The goal of every investor is to invest successfully. Well, before you start emptying your account to invest somewhere, it is important to know that you need to research adequately. Today, everything has been made easy because the statistics and evaluation of a company are just at your disposal. All you need to do is to take time and do extensive research on various stocks that will bring good returns when you Invest. Investors who invest blindly end up losing a lot of money. Therefore, to be on the safe side, there is a need to have a criterion on how you will invest in the stock. Therefore I have provided criteria to help you choose the right stock to invest in. Read on and find out.
Good current and projected profitability – Investment Criteria
The most important step to take when choosing the right stock is by looking at its profile. This will help you to get some insights into their earnings, cash flow, and operating margins. By doing this, you will have wholesome statistics of the financial health of the company. Well, why do you think all that is necessary? Time and again, investors have been subjected to a rude shock when they invest and incur huge losses. That is why the reliability of the company stocks should help you form a basis in decision making.
The company's earnings will help you to know the reliability and how the company operates. It is vital to access cash per share to ensure you are investing in something profitable. Ensure you analyze the trend of the shares so that you can invest appropriately. However, it might take time for you to realize the profits, but the most important thing is to check on the trends. Despite the time it will take, it is better to make profits out of your investment.

Earnings Momentum – Investment Criteria
As I had earlier said, the earnings of a particular company form the basis of knowing the reliability and how it operates. However, most investors have a weakness whereby they are more concerned with the company's current earnings. This might give you false speculation because that could be the peak point of the earnings over a long time. So what should you do to make the right decision? Well, it is essential to be flexible and look at the earnings momentum of the company. Check if there is growth. Study these patterns by looking back at the company's performance.
You can inquire about earning reports alongside reading analysis and future projections. This will help you to tell if the company is operating under pressure. For instance, if it has posted the best earnings to years ago in the past five years, then that tells you that you are not guaranteed what the future holds. Some companies are not predictable, which makes it risky to invest with them. It is better to settle on a stable company to help you make something out of your investment.
Asset utilization – Investment Criteria
Most companies have respective favorable asset utilization. Companies have a system in place that allows them to have assets to boost their financial performance. Therefore, this ratio gives the expected revenue earned from every asset that the company owns. This percentage varies from one company to another. For instance of a company if a company has an asset utilization ratio of 30 percent. It implies that it is getting approximately 30 cents for each dollar of assets that it owns. This can be likened to operating margin because all serve as parameters of knowing the company's efficiency with time.
The importance of knowing the favorable asset utilization is to help you to know the duration and amount of your investment. It is easy to speculate on the returns. Companies that have more assets open up earning avenues, which implies it is easy on your side to make a profit on your stocks.
Consider intrinsic value on your stocks – Investment Criteria.
Considering intrinsic value is obtained through a series of complex evaluation models. It gives the real value of particular stocks, which vary greatly with the market value. The importance of knowing the intrinsic value is to help you gain a better ground when choosing the right stock. It is always wise to settle for stock with a higher intrinsic value than the market value, influencing eventual price growth. Market value is often influenced by behavioral and investing factors, which might fluctuate as time goes. As an investor, you would want a stable business platform to preconceive the expected returns on your stock.
Conservative Capital Structure – Investment Criteria
A company has a conservative Capital Structure, which determines how it funds its business operations using equity and debt. This determines if the company can have short-term liquidity, and at the same time, it covers operation finances without necessarily have to increase long-term debt. This information will help you make a good choice when it comes to stocks that are worth investing in.
Investors use calculations and indicators to assess the value and growth of stocks. These include Earning per share, comparing companies that you can invest in, and getting profits in return. Price to earnings ratio can help you evaluate the relationship between the company's stock and earnings, which can be used to know earning per share. Dividents payout ratio also helps investors know what the company pays through dividends with what you can earn through the stocks.
These indicators will greatly help to enhance decision making when choosing stocks. The most important thing is to familiarize yourself with the information that pertains to stock markets. Don't blindly invest where it will be hard to get the returns.
Conclusion
Every investor is usually optimistic about getting a good profit from their investments. Well, as an investor, your financial success depends on how you invest wisely. The criteria that I have listed in this article are simple and straightforward. You can also seek out professional advice from financial firms to help you understand more about stocks. Therefore, always do a comparative study between the companies and settle on the one which has a promising future. This is because companies face stiff competition, which explains why you need to research well on stocks.
Of course, each industry has its own criteria, such as investment criteria in project management or investment criteria in economic development, etc. Criteria are different, but principles are the same!