Have you heard about the Forex home study course? Wondering what benefits you can obtain from this course? If yes, then please look no further as you have landed on the right page. Please keep reading, and you will disclose all the details about this study course below.
First of all, this study course is ideal for those people who do not have time to attend on-location classes. They can utilize this opportunity to learn the right Forex trading techniques easily. Using these Forex trading techniques, they can even develop various trading plans as well.
Free Forex Home Study
Forex home study course is a free or paid online course that any trader, who has no time to attend on-location classes, can find on youtube or video-sharing platforms. Today, around 5 billion videos on youtube and 300 hours of video are uploaded to YouTube every minute, hundreds of forex trading courses every month. Forex traders can find excellent several hours long trading online courses and webinars on youtube and watch for free.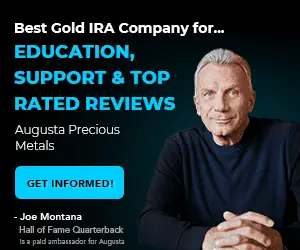 Usually, Free Forex Home Study Course can be worth only to learn basic terms in forex, technical analysis principles, and major things related to fundamental analysis (important news and economic indicators). However, an online course can not teach you to become a professional trader, as watching a tennis game can not help you become a tennis player.
Note, you can complete the Forex home study course at your convenience. For example, you can complete it in a day, a week, or a few months. Rest assured that you will be a master on the following five topics…
* You will know how to identify the right trading opportunities
* How to time market
* When it's the right time to enter the market and make profits
* When you should close a losing trade
* And, all other important aspects of Forex trading
Free forex home study course example:
For example, Dukascopy has an excellent youtube channel. Traders can search for top forex brokers' webinars and find channels where they can learn from hundreds of videos from simple to advanced trading strategies.
Also, note that the Forex home study course is indeed a self-study course, and that's why it must be detailed and comprehensive. It should provide you all the details of Forex basics. These Forex basics are definitely important for all, irrespective of whether you are a beginner or a professional trader. In addition to it, you will also learn various trading techniques that expert traders use, including entry points in the long and short market, right and wrong buying/selling momentum, current market trends, and how to exit trades simply by using tested strategies.
Expert traders often recommend opting for such a home-based Forex study course that should include/cover the following topics, such as the psychology of trading, why you should trade Forex, trading in single and multiple lots, moving average convergence and divergence, foreign currencies, and tools, spot market explanation, Forex versus Futures and Stocks. These are some of the basic topics that the home study courses of Forex should cover.
A few more comprehensive courses cover some critical topics, including money management, tactical trading, balancing both risks and rewards, creating trading plans, modern approaches of Forex trading, and more.
Besides the above-mentioned topics, some home-based Forex study courses will even offer you access to demo trading platforms and free charting software. These tools are extremely important and essential for beginner-level traders. These tools will allow you to evaluate your Forex knowledge by applying the newly learned Forex techniques through a live demo trading platform. Well, there is a difference between these demo trading platforms and the real Forex market. Whether you lose or win on these demo platforms, you won't risk your money. Plus, you will even gain strong knowledge and understanding of Forex.
The home-based Forex study course also has one significant benefit, i.e., it teaches you about the essence of discipline trading. With the solid knowledge and idea about discipline trading, everything you've learned will be completely useless. For example, if you start to trade with emotion, it will increase the chances and probabilities of losses. You won't avoid Forex trading's pitfalls if you do not have any idea of discipline Forex training.
Home-based Forex study courses also have one important benefit. These study courses are available at an extremely affordable and reasonable price or 100% free. For instance, if you consider opting for a mentor-based Forex study program, it may cost you thousands of dollars.
Plus, you will learn the same detailed level of knowledge, hands-on guides, and time-tested techniques (similar to a mentor-based Forex study program) without burning a hole in your pocket. What's more, it gives the convenience to learn the course at your own convenience without visiting any on-location classes. Thus, you can easily save your money, time, and effort by opting for a Home-based Forex study course.
So, what are you waiting for? Search youtube for excellent courses.