FBS (link to FBS review) is one of the top Foreign exchange (Forex) trading websites with millions of users worldwide in almost all countries. Since forex traders are depositing and withdrawing large amounts in or from their forex accounts and have slim margins, one of the considerations while choosing the deposit or withdrawal method is the FBS fee for each technique. Traders should be aware that FBS offers users more than 50 different methods for depositing or withdrawing money from their accounts for the convenience of forex traders from other countries. The trader is reimbursed part of the amount deposited for some payment methods. Hence the FBS fees for some of the more popular payment/withdrawal methods are discussed.
FBS Fee in 2021

FBS fees are: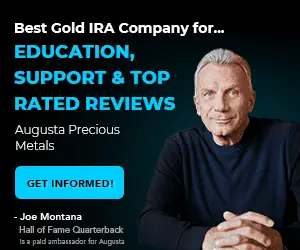 For credit card deposits FBS fee is zero dollars, and for withdrawals, the fee is $1. 
For Neteller, the deposit fee is 0%, and the withdrawal fee is 2% (min $1 to max $30).
For Skrill, the deposit fee is 0%, and the withdrawal fee is

1-2% + 0.29 EUR

.
For Bitcoin, the deposit fee is 2%, and the withdrawal fee is

1% + 1 USD

.
For Sticpay, the deposit and withdrawal fees are

2,5% + $0,3.

Perfect Money's deposit fee is 0%-2%, and the withdrawal fee is

0.5%.

Wire transfer from $25 to $50 (different for each country).
FBS fee for credit card
The FBS fee for credit card deposits is zero dollars. For each withdrawal, the FBS fee is $1. So FBS charges $1 for one withdrawal attempt using a credit card.
A credit or debit card is another popular option for depositing and withdrawing money from an FBS forex account. Only cards from Visa, Mastercard, and Maestro can be used. FBS does not charge any fee for the deposit and also does not reimburse any amount. The amount deposited is immediately credited to the forex account and can be used for trading. FBS will charge a fee of US $1 for each withdrawal request to the credit card. The time typically taken to process the request is 15-20 minutes; if there is any further delay, there may be a problem with the bank, and the user should check with the credit/debit card issuer.

Neteller FBS fee

The Neteller deposit FBS fee is 0%, and the withdrawal fee is 2% (min $1 to max $30).
Neteller is one of FBS's most popular deposit methods since the trader is reimbursed 2%. Like Neteller, the deposits are immediately credited, and withdrawals take 15-20 minutes.
Skrill/bank transfer
Skrill is widely used in Europe, and FBS does not charge for Skrill deposits in the FBS account. For Skrill, the deposit fee is 0%, and the withdrawal fee is 1-2% + 0.29 EUR.
However, its withdrawal fee is lower at 1-2%% + $0.32, making it more affordable for forex traders trading in smaller amounts. The deposit and withdrawal times are similar to those for other electronic payment methods with an instant deposit and 15-20 minutes withdrawal. Bank transfer is an option for forex traders in all countries. However, the fees are usually higher at 30 Euro for deposit and withdrawal. The time taken for the amount deposited to get credited to the FBS account is also longer, at 5-7 days.
Other methods
Depending on the popularity in a particular country, forex traders can opt for other methods like Safecharge, Perfectmoney, Yuupay, Zaw Forex services, Sahib exchange, Unionpay, Fasapay, Filspay, MayPay, Yandex money, Yandex terminal, Moneta RU, and 1pay. If multiple options are available, checking the amount reimbursed and fees is advisable before choosing a particular method.