Cryptocurrency uses blockchain technology and has been steadily gaining popularity. Today, there are many alternatives for crypto tokens in the market, known as altcoins. Among various cryptocurrencies available today, Bitcoin is the most-valued cryptocurrency, while its competitors are Ethereum, Dogecoin, Litecoin, etc. As recently as 2017, altcoins essentially meant these Bitcoin competitors along with numerous pump-and-dump schemes luring investors with impressive websites.
With the augmented usage of smart contracts and the introduction of Decentralized Finance (DeFi), the top altcoins are tokens associated with the best companies and projects in the blockchain space. Therefore, instead of merely theoretical value, these DeFi tokens offer great utility with actual revenues in the DeFi industry.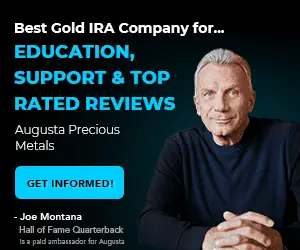 How to find altcoins?
To find altcoins, the best way is to go to coinmarketcap.com and look for "10x to 1000x Crypto Gems.". You will get a list of potential altcoins and their charts. Try to find altcoins that have 45 degrees uptrend long-term chart.
These cryptocurrency tokens issued by the blockchain companies are often made necessary for the investors to have dealings with their platforms. The explicit purpose is, that if a venue can add value, prompting people to want to utilize it for their benefit, they will have to buy the tokens offered by the platform, resulting in the price of the asset going up. Among various tokens available in the blockchain space, a few tokens, such as SushiSwap, choose to pay dividends to their investors directly from the revenue they generate through a smart contract. Let's now check our latest pick of best altcoins for 2021; among these features are a few projects with great promise for blockchain investors currently.
What Alt Coins to Buy Now?
If you decide to invest in crypto, the best altcoins you can buy now are cryptocurrencies that have already won the market and increased their price from 10x to 100x. The highest liquidity and solid bullish trend in the last two years are the best signs that crypto can continue the rising trend.
Cryptos such as Bitcoin, Ethereum, Cardano, Polkadot, Stellar, Binance, Tether, Monero, etc., can continue in the current rising direction. Most investors in the crypto market think that new cryptocurrency can not create a 1000x increase like several years ago when crypto mania started.
Top Altcoins Currently
The market for altcoins is witnessing gradual but steady growth. However, with the rise of new DeFi products and intelligent contracts, the market capitalization of Bitcoin is weakening, which peaked above 85 percent in 2017 but is now pegged at 41 percent. Now take a look at the best performing and promising DeFi projects and altcoins at the moment.
Cryptocurrencies compared to Stocks.
Cryptocurrencies are usually highly volatile as compared to stocks. The cryptocurrency market remains operating 24/7. Although Ethereum and Bitcoin generally present fewer risks than altcoins, they are nonetheless volatile assets. Many investors often use a portfolio tracker to track crypto positions, primarily when they have invested in several altcoins. To be used for this purpose, CryptoPro is a useful free mobile app, using which you can track all your crypto portfolios on various crypto exchanges and wallets. With a Portfolio tracker, you can stay organized and save a great deal of time monitoring your portfolio.
Ethereum (ETH)
Ethereum is an efficient contract platform for developing decentralized applications (DApps). Vitalik Buterin created it in 2013. The platform has its unique programming language, called 'Solidity.' You must pay the network gas fee in the form of Ethereum's token, called Ether, to run Solidity intelligent contracts on the Ethereum blockchain.
Ethereum founded what is now famous as Decentralized Finance (DeFi). The initial success of Ethereum means that a considerable portion of DeFi space is now reliant on Ethereum's blockchain. The applicable fees are expected to reduce significantly as Ethereum transitions to its new version 2.0 over the next year, allowing new DApps to prove their utility. Ether token (ETH), which is required to access the Ethereum blockchain, is becoming more beneficial day by day.
Tokens represent most of the innovative contract applications now. Chainlink, an open-source technology, seeks to help realize the potential of smart contracts in the real world. It unites external data into smart contracts. Now, Ethereum smart contracts can act on global events and other asset prices and call different APIs. Chainlink, which embeds real-world data, turns smart contracts into brilliant contracts.
As an example, it helps farmers protect themselves from a bad season. The smart contracts, which are filtered through Chainlink, pay the applicable insurance claims if the relevant values such as share prices, temperature, or rainfall don't meet the set standard. Instant payment is deployed once the program gets the applicable weather data. Chainlink has seemingly limitless potential, with many of the best DeFi apps paying hefty sums for LINK tokens to utilize their platform.
The Ethereum-based app, Uniswap, can trade Ethereum tokens through liquidity pools and offers two main products – facilitating and using liquidity. With the help of this app, you can instantly trade ETH-based crypto tokens with a simple tap into its smart contract liquidity pools. Such liquidity pools are occupied by other users who receive exchange fees as they provide liquidity. Users must pay the Uniswap Swap Fee in UNI tokens, making it one of the best crypto options for the specific market cycle.
Stellar, a decentralized platform for linking different banking systems around the world, employs several disconnected payment methods, such as SEPA, ACH, SPEI, etc. The Stellar network connects these systems using a decentralized ledger with on-off ramps for each form of payment.
Ripple, counted amongst one of the top competitors of Stellar, is under investigation by the SEC. This affords Stellar an excellent opportunity to transform into a payment network with global outreach and functions. However, to avert spam attacks on the Stellar network, users must first pay a specific transaction fee and second meet the margin requirements in Lumens (XLM), which is Stellar's token.
You get a higher interest rate for decentralized loans than centralized loans, accompanied by identity protection and enhanced security. Aave, counted amongst the top lending protocols currently, required the borrowers to provide higher collateral than the borrowed amount in the smart loan agreement. Smart contracts maintain the collateral safely in escrow for the entire duration of the loan. This effectively eliminated the need for finding a reliable intermediary.
If a borrower defaults on their payment, the lender gets paid automatically using the collateral through the smart contract. In addition, Aave offers as good as 10% APY on select stable coin loans without the requirement of completing Know Your Customer (KYC), making it an unmatched product.
Solana – a smart contract blockchain, has an active DeFi ecosystem and boasts over $10 billion locked-in protocols. For this reason, many experts consider Solana, along with other smart contract blockchains, to be potent competitors to Ethereum, often called 'Ethereum killers' also. On the other hand, some believe the subscribers of blockchain products are increasing so exponentially that a number of the most significant blockchain smart contracts may be fully utilized simultaneously.
Whatever the outcome, there is likely to be a massive innovation on Solana's blockchain, courtesy of the great VC support. After being adopted by Sam Bankman Fried, plus the FTX team, who certainly have plenty of funds, Solana is sure to become a successful blockchain.
Whereas several financial applications need the security of a highly decentralized blockchain such as Ethereum, blockchain gaming combined with other applications is better on a high output but low-cost chain like Solana. SOL, which is the native token Solana, is required to interact with the blockchain.
Trading in Cryptocurrencies
The trading platform you select determines the altcoins you are going to have access to. There is no standard or centralized entity that lists altcoins according to their validity and usefulness. All exchanges are independent in deciding what to list. It's essentTherefore; it's selected a trustworthy platform to make altcoins investments.
Best time for Altcoins
Buying Bitcoin can be a good introduction for you to the crypto industry; in the same manner, purchasing an Apple Inc. share is pretty a simple first step forward into the securities market. Although, one must know that there is a lot more to it than meets the eye. This could very well be the year when many altcoins witness their best time in the crypto space. As people gradually understand altcoins through practical usage, their implementation will catch pace along with the prices of their tokens and currencies.
Trade Alt Coins with $0 commissions. Please register for free and start crypto trading.