Understanding Commercial Goodwill
There is no doubt in saying that goodwill is one of the most important things in business. No business can run for a long time without building goodwill.
What is Commercial Goodwill?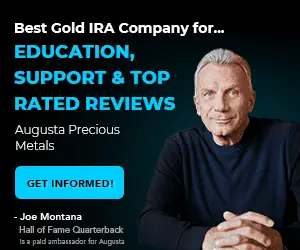 Commercial goodwill is assessing all privileges that a customer gets after acquiring or investing his money in a company.
It includes the existing client relationship, the firm's workforce, financial and operational processes, the brand of the acquired company, industry know-how, and all the established business's advantages. It is also said that commercial goodwill can hand over to another person as it follows the business. This point clearly shows it can also have material value. The value is the outcome of the inherent effects on the potential of future business earning and the goodwill sustainability stage. It is also believed that goodwill is one of the pillars that help a business to grow faster.
It is not easy to calculate commercial goodwill. Evaluators deduct the value of the tangible net assets from the business's enterprise value instead of separately assessing the commercial goodwill value. If the goodwill is transmittable and sustainable to a potential customer, it becomes easy to assess it. This is also a crucial step that tells about the market value of company goodwill. If a business is sellable and valuable, it is recorded that it should run, and it is unnecessary to have the owner in the leadership position. This is the main opinion in which the concept of business is tied. If the owner possesses an important part in maintaining the relationship with the customers, providing quality service, and managing the growth of revenue, then the goodwill is not tied with the business but the owner. If the owner does not want to stay in cases like this, then the business's maxed value to a buyer may only be the value of the tangible assets. In other words, goodwill is an intangible asset that arises when the buyer acquires an established business. All the identifiable assets that are being divided or, you can say, separated from the entity are not included in the goodwill.
The amount of goodwill is the excess of purchase consideration over the total value of liabilities and assets. It cannot be touched or seen; that's why it is shown as an intangible asset in a balance sheet. To determine the need for any impairment, the management needs to calculate the value of goodwill every year because it will never be amortized. At last, goodwill is like recognizing that we all have a relationship and a connection on some level.