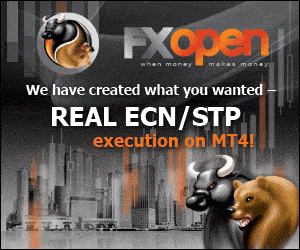 Percent Allocation Management Module (PAMM) – "The Percent Allocation Management Module (PAMM) is a technical solution provided to Dukascopy Bank clients and allowing them to have their accounts managed by a trader appointed by them on the basis of a limited trading power of attorney."
So, under the PAMM system, you pick a trader and invest – he trades – you both split the profit!
Through an Alpari PAMM account, you will be able to make a profit in the forex world without having any trading experience. All you need to do is select a manager of your choice, start putting your money into his account, and he will pay you great rewards.
PAMM is an exclusive account offered and developed by the high level forex experts at Alpari. It is recognized as a breakthrough in forex account management. With the account currently at the introduction stage, it has already managed to catch the eyes of various forex experts and earn various quality awards.
Why choose a PAMM account?
It's very easy to use. After opening your account, you can start trading in no time.
It will earn a profit. Many times, the total yield of a PAMM account has exceeded the interest rates of banks. Unlike other accounts, with PAMM you will be rewarded if your manager is making profit. The profit is guaranteed.
The account is under your control. Unlike other similar accounts, the PAMM account allows you complete freedom. All the investment you put in remains in your control regardless of the manager. By having complete control, you can easily withdraw money from your PAMM account at any time.
You can take your PAMM account for a risk-free test run. Without bearing any sort of risk, you can choose your manager. You can use virtual money to trade with to start.
How to begin investing
• All you need to do is to create an account with Alpari. If you are already registered, simply log in.
• Transfer your chosen level of funds into the transaction account.
• Based on the PAMM account rankings, you now have to select a manger. After that you need to select "Invest in this PAMM account." You will then need to complete a form that will indicate how much you are willing to invest.
The following forex brokers all offer the PAMM service:
This forex brokers offer PAMM service :
1) Alpari PAMM Account Service
2) Instaforex PAMM Account service
3) Dukascopy PAMM Account Service
4) FXOpen forex broker PAMM service
5) Hotforex PAMM account
This 5 forex brokers we can suggest you to use. Enjoy !

Trader since 2007. Currently work for several prop trading companies.