Cash Sweep Meaning
Cash Sweep or Initial Cash Sweep is an automatic bank process when the company's cash is used to pay the pending debts in advance or before the scheduled date rather than paying the shareholders and investors. Initial cash sweep funds are withdrawn automatically from the account when you purchase securities.
There is no doubt in saying that the business industry is growing day by day. There are many things that a company should do to make sure that everything is functioning correctly. Though a company needs to do many things, one of the most important is the cash sweep. So if you have ever heard of this term before but don't have specific knowledge regarding it, this article is very beneficial. In this article, you will know about cash sweeps, and some frequently asked questions will also be mentioned. So if you are curious to know more, then keep reading this article.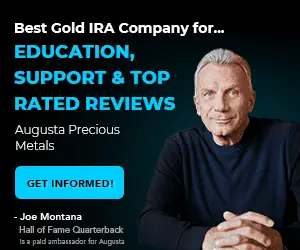 Any business needs to stay free from liability, and this process supports keeping the company at less risk and reduces the penalty. Apart from this, it is also beneficial in clearing the debts at a much faster rate. This is the main reason why many companies use the cash sweep to make their company function properly. In simple words, it is the clearance of the debts before the scheduled date with the extra money left in the company. The company's excess cash is transferred to the deposit account from an investment account in this process.
It is like an automatic process that reduces incurring a higher interest rate from the debt. The helpful thing about this is that it can be done through or from one bank account to different bank accounts, and you can also do this inside the same banks. Along with this, all the collected funds in the bank account are sent to customers as per their specifications, and cash sweep happens only once a day.
Cash sweep formula
To calculate the cash sweep, a standard formula is used, which is:

Cash at Hand (Total) – Minimum Cash Balance for Operations + Debt Service Cash Flow = Cash Sweep
To understand it more clearly, you can make a balance sheet by yourself to help you understand the calculations correctly.
One of the best advantages of cash sweep is that it helps eliminate the characteristic of personal intervention. Being an automated process saves the business owner's time and effort as he doesn't have to make daily decisions about the company's cash flow direction. If you are an individual, then you can use cash sweeps as an automation tool for investments. So this was some information regarding cash sweeps. Cash sweeps provide a lot of benefits to the borrowers and help in many things. With the rise in competition, sweep cash is very process for any company to keep their debts clear. I hope this article will solve some of your doubts and queries and get some helpful information.
Cash sweep in trading business
In trading, Sweep accounts are the accounts within a brokerage account where cash from stock sales, forex, dividends, interest, and other transactions accumulates.
Very often, traders get information about cash sweep accounts at their brokers. So we will try to make it more clear.
What is a cash sweep on Td Ameritrade?
Cash sweep on Td Ameritrade enables you to earn interest on cash balances in your TD Ameritrade account. This is a simple sweep program where the trader can change cash sweep vehicles if they pass eligibility requirements at any time.