Uranium has long been considered a precious metal due to its rarity and ability to generate energy. Its significance was first recognized in the 19th century when scientist Martin H. Klaproth discovered it in 1789. Since then, it has been used as a fuel source for civilian and military purposes, including nuclear power plants and nuclear weapons. But is uranium a precious metal?
Is Uranium a Precious Metal?
No, uranium is not a precious metal. Nine precious metals are iridium, rhenium, ruthenium, rhodium, palladium, osmium, platinum, silver, and gold. Uranium does not have high commodity price levels, such as precious metals.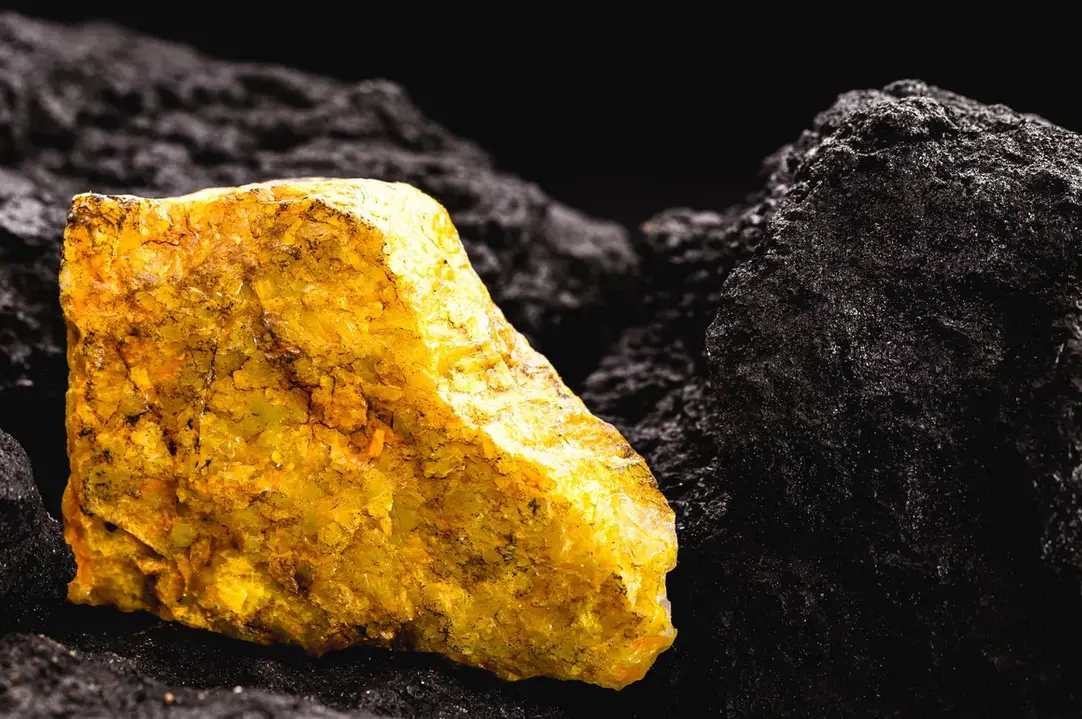 On the one hand, many experts consider uranium a "strategic" metal due to its unique properties, making it irreplaceable for specific applications. It is highly radioactive and can be used as an efficient energy source for electricity generation and propulsion systems. Furthermore, uranium can be easily enriched into various isotopes; this process allows us to produce enriched uranium which is essential for making nuclear weapons.
On the other hand, some people oppose the idea that uranium should be labeled as a precious metal due to its risk of being weaponized or released into the environment from mining activities. For example, mining uranium often involves removing hazardous radon gas into the air, which can cause respiratory illnesses in nearby communities. In addition, there are potential risks associated with storing or transporting large amounts of uranium due to its radioactive nature; these risks include radiation exposure and contamination of soil or water sources.
Uranium features:
High energy density: Uranium has a high energy density, making it a valuable fuel for nuclear power generation.
Abundance: Uranium is one of the most abundant elements on Earth, making it a readily available energy source.
Nuclear fission: Uranium undergoes nuclear fission readily, making it a valuable fuel for nuclear reactors.
Low greenhouse gas emissions: Nuclear power using uranium produces lower greenhouse gas emissions than other forms of power generation.
High stability: Uranium is a stable element, making it safe for use in nuclear reactors.
Density: Uranium has a high viscosity, making it useful for applications such as counterweights and ballast.
Radiation: Uranium is a radioactive element, making it useful for medical and industrial applications such as radiography and cancer treatment.
Versatility: Uranium can be used in various applications, including nuclear power generation, medical applications, and industrial uses.
Although it may not meet many definitions of what constitutes a traditional "precious" metal like gold or silver, it's hard to ignore the value of uranium given its versatile uses as an energy source and potential military applications. Some legitimate environmental concerns are associated with its extraction and use, and many countries have taken steps to minimize those risks while still utilizing uranium's natural benefits. As such, whether one classifies uranium as a precious metal is mainly subjective; however, there can be no doubt that this element continues to impact our lives positively and negatively.
If you like bills and coins, you should learn more about Gold and Silver IRAs. You can protect your retirement fund if you invest in IRA precious metals. Investors with gold IRAs can hold physical metals such as bullion or coins. Get a free pdf about Gold IRA.
GET GOLD IRA GUIDE
If you do not want to own them in physical form precious metals, you can trade gold, silver, and metals as CFD with the minimum commission: