Every Forex Trader knows that any economic news, big or small, can impact the Forex market. As a result of these news releases, the Forex market fluctuates, becoming highly volatile. What if a trader can foresee the impact of such a news release on the Forex market?
While trading Forex with the MetaTrader, a trader can use the Forex Factory Calendar Indicator to check possible economic news releases and their impact on the market. With the help of this indicator, they can plan their entry and exit from the market or may decide to hold their current position. As a result, this indicator has assisted many traders in improving their decision-making ability. In addition, it has helped them coordinate between the economic news and the market trends on a single screen.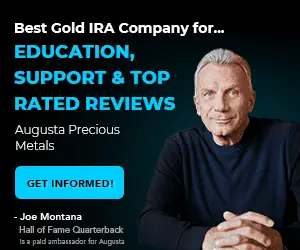 Let us see how this indicator works with your MetaTrader terminal and how it can help you with your Forex trading.
FFCAL Forex Factory Calendar Download
DOWNLOAD FOREX FACTORY CALENDAR INDICATOR
How To Use the Forex Factory Calendar?
We know that any news release by an economy or a central bank can significantly impact the Forex trading market. These impacts can be so huge that they can even reverse the trend within seconds of the news release. This can highly impact traders' trading strategy as the market situation is sometimes reversed from what they had anticipated. 
Many traders use different indicators to plan their entry and exit from the market. But what these tools show is irrespective of what may or may not happen in an economy. Therefore, most traders use the Forex Factory Calendar Indicator so that these sudden impacts do not affect their trading plans. 
When you apply this indicator to your MT4 terminal chart, it indicates the expected news release as a warning to make the trader aware of what changes may happen to the current market trend. These warnings help the trader plan their entry and exit from the market or change their current position. Some traders may also use this indicator to place the take profit or stop-loss levels. 
It doesn't matter if you are a fundamental trader or a technical trader, an expert at trading Forex, or a novice in the market; the Forex Factory Calendar indicator can help you irrespective of your expertise or trading style. You can either use the indicator to anticipate the impact or plan your move based on the previous data. Or, you can wait for the actual news to release and then plan your trading strategy. Either way, the indicator will provide you with many trading opportunities. 
Conclusion
This indicator may not provide traders with direct exit-entry or buy-sell signals. But it can do what other hands cannot. It can give a heads up to Forex traders about upcoming economic conditions and how they can impact the forex trading market. Other tools lack such features that this tool has. So, if a trader wants to consider such information while trading Forex, they must use the Forex Factory Calendar Indicator with other tools. Its pre-warning feature gives a trader enough time to plan their move. Another advantage of this indicator is that it can be combined easily with other systems or strategies used in Forex trading. Therefore, a trader does not have to worry about switching between different systems. 
However, traders must understand that this indicator cannot be used as a Buy-Sell indicator, but only for the purpose, it is made for.