It can be challenging to give a straightforward answer to the question of the best precious metal to invest in because the choice of metal can depend on various factors and individual preferences. Some of the reasons why it can be challenging to determine the best precious metal to invest in are:
Investment goals: The best metal to invest in may differ depending on the investor's objectives. For example, an investor looking for a hedge against inflation may choose gold, while an investor seeking a more speculative investment may opt for silver.
Market conditions: The performance of each precious metal can fluctuate based on market conditions, supply and demand, and economic factors. Some metals may perform better during specific periods than others, making it challenging to determine a consistent "best" metal to invest in.
Industrial and commercial use: Some metals, such as platinum and palladium, have important industrial and commercial services that can influence their price and demand. Therefore, an investor's decision to invest in these metals may depend on factors outside the precious metals market.
Individual risk tolerance: The best precious metal to invest in can vary based on the investor's risk tolerance. For example, an investor with a low tolerance for risk may prefer gold, which has historically been a more stable investment. In contrast, a higher risk-tolerant investor may choose silver or other metals that may offer greater volatility and potential returns.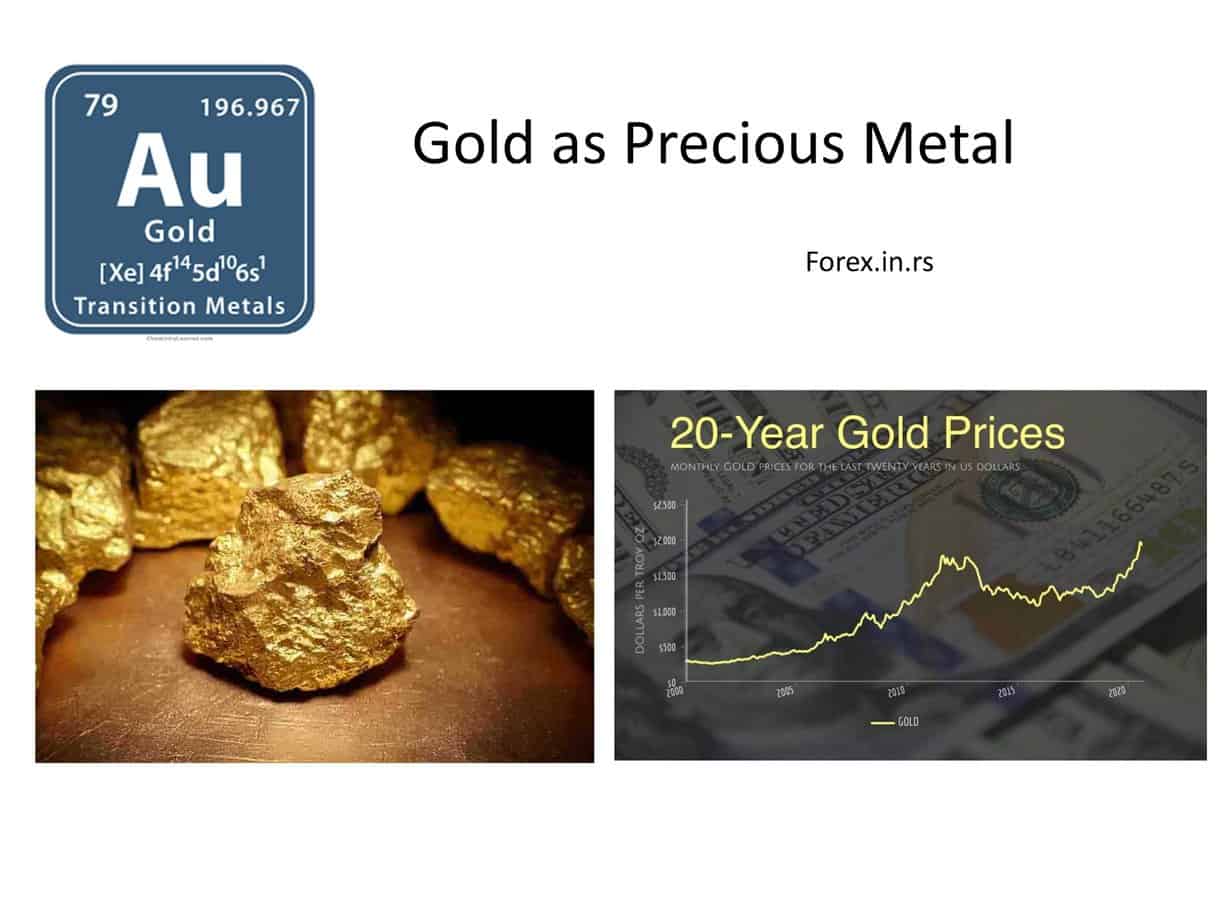 The best precious metal to invest in depends on various factors, including investment goals, risk tolerance, market conditions, and personal preferences. Therefore, it is crucial to conduct thorough research and consult with a financial advisor before making any investment decisions.
What is the Best Precious Metal to Invest In?
The best precious metal to invest in is gold because gold has long been seen as a haven asset, given its scarcity and high value, which makes it an attractive choice for investors looking to diversify their portfolios. In addition, gold can be valuable to an investment portfolio due to its historical stability, global recognition, inflation-hedging properties, diversification benefits, tangibility, and limited supply.
However, it is essential to consider individual investment goals, risk tolerance, and market conditions before investing in any precious metal.
Gold boasts many unique properties that make it an ideal investment option. Its durability and shaping capability add value over time, while its ability to conduct heat and electricity further enhances its appeal.
Gold Investment advantages:
Historical stability: Gold has been used as a store of value and a medium of exchange for thousands of years, making it a relatively stable investment option. Its price has historically been less volatile than other metals, such as silver and platinum.
Global recognition: Gold is widely recognized and accepted as a valuable asset worldwide, making it easier to buy and sell than other metals with limited markets.
Inflation hedge: Gold has been seen as a hedge against inflation as it has maintained its value during economic uncertainty and rising prices.
Portfolio diversification: Investing in gold can benefit a portfolio as it has a low correlation with other asset classes, such as stocks and bonds.
Tangible asset: Gold is a real asset that investors can physically hold, unlike other investments, such as stocks or bonds, which can only be traded electronically.
Limited supply: Unlike other metals used for industrial and commercial purposes, gold is primarily used for investment and jewelry. Its limited supply makes it less susceptible to price fluctuations due to changes in supply and demand.
Gold's most well-known use is as a form of currency or jewelry. However, it also has some industrial services such as dentistry and electronics. Gold is also used in modern technology and industrial applications such as computer chips, catalysts, and aerospace components. As gold is a finite resource with a limited supply available in the market, there will be increased demand for it in the future with the growth of new technologies – making it an excellent long-term investment option.
Another benefit of investing in gold is that its value does not depend on any single factor or currency – somewhat it is affected by global economic conditions, which reduces the risk of losing capital if the market drops suddenly. In addition, gold investments can protect your portfolio from volatile markets since its price usually increases when other investments decline. This protection makes it an excellent choice for those wishing to invest for the long term without taking too much risk.
Gold also has tax advantages, unlike other forms of investments such as stocks or bonds – meaning you may take advantage of lower taxes when investing in gold compared to other forms of investments. In addition, there are several different ways to own and invest in gold, such as through coins, bars, mutual funds, and ETFs which are all available at various financial institutions around the world.
The stability and liquidity of gold make it one of the ideal means for preserving wealth over time – making it a great way to protect yourself from inflationary risks or currency devaluation over time without worrying about stock market volatility or other factors outside your control. For those interested in diversifying their portfolio with physical assets or wanting a haven asset class – investing in gold could be precisely what you need!
However, it is essential to consider individual investment goals, risk tolerance, and market conditions before investing in any precious metal.
If you like bills and coins, you should learn more about Gold and Silver IRAs. You can protect your retirement fund if you invest in IRA precious metals. Investors with gold IRAs can hold physical metals such as bullion or coins. Get a free pdf about Gold IRA.
GET GOLD IRA GUIDE
If you do not want to own them in physical form precious metals, you can trade gold, silver, and metals as CFD with the minimum commission: