How Do Merger And Acquisition Companies Function?
All businesses make an effort to expand and grow. A business can become bigger in a couple of ways, either through external expansion or internal growth. Internal growth happens via any entity's regular development trajectory using innovative technology, superior management of supply chain, an acquisition of assets, and/or innovative lines of products. However, this path usually is time-consuming for the company to get the desired results—another way in which businesses like to expand it by exploring the corporate restructuring option. One can achieve this via different kinds of corporate activities like takeovers, acquisitions, or mergers. This external development process is viral amongst businesses globally since it aids in developing capital across nations by crossing trade boundaries.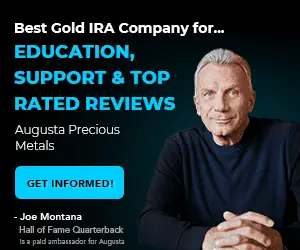 What Exactly Is A Merger Or Acquisition?
An acquisition or merger happens to be amongst the most notable corporate events of a business and action, which permanently becomes stamped in its history. This technique is quite common for both large and small businesses in an atmosphere of enhanced competitiveness.
The motive behind this type of decision or move is exclusive to every business; however, it depends on generating more value compared to what the individual businesses are actually worth individually. The supplemental value, which is generated by the acquisition or merger procedure, is known as synergy. Although it does sound uncomplicated, the entire procedure of a takeover, acquisition, or merger to generate synergy (monetary benefit) is rather challenging. It is going to involve huge sums of cash, government regulations, paperwork, accounting processes, and legalities,

How M&A Advisory Companies Operate The Deal-Making Procedure
The acquisition or merger deal procedure could be daunting, and this is when the merger and acquisition companies step in. These companies will facilitate the process by guiding their customers (businesses) through all these multifaceted, transformative corporate decisions for some fees.
Below, we have discussed the different types of merger and acquisition companies. Each type of company has to help in sealing a deal for the customers successfully, although they differ in terms of their approach and the field of focus.
Investment Banks
The investment banks perform different types of specialized roles. They execute dealings concerning large amounts of funds in fields, including underwriting. They function as a financial broker and/or advisor for institutional customers, at times functioning as an intermediary.
The investment banking institutions likewise help corporate reorganizations, which include mergers and acquisitions. The merger and acquisition task is managed by the investment banks' finance division, starting from the negotiation phase until the deal's closure. Often, the work associated with accounting and legal issues is outsourced for affiliating enlisted experts or businesses.
In this process, an investment bank usually offers important market intelligence and prepares a listing of the prospective targets. As soon as a customer becomes sanguine of the specific deal, an evaluation of the present valuation is performed to understand the cost expectations. The officials of the investment banking institutions will handle all the management meetings, documentation, negotiation terms, and closing documents. In situations where the investment financial institution deals with the marketing aspect, an auction procedure is carried out with a few rounds of bids for figuring out the purchaser.
Amongst the significant investment banks, Goldman Sachs (GS), Citigroup (C), JPMorgan Chase (JPM), Morgan Stanley (MS), Barclays Capital, Bank of America Merrill Lynch (BAC), Deutsche Bank (DB) in addition to Credit Suisse Group (CS) deserve special mention.
Law Firms
Commercial law offices are well-known among organizations planning to expand externally via mergers or acquisitions, particularly businesses that cross global boundaries. These dealings are more complicated, given that they involve different regulations governed by various jurisdictions and need legal handling, which is extremely specialized. Global law companies happen to be the best candidates for this job since they are experts on multi-jurisdiction issues.
A number of the major law firms participating in mergers and acquisitions happen to be Wachtell, Skadden, Lipton, Simpson Thacher & Bartlett LLP, Rosen & Katz, Arps, Slate, Meagher & Flom LLP ("Skadden"), Swaine & Moore LLP, Sullivan & Cromwell LLP, Cravath, Latham & Watkins LLP along with Davis Polk & Wardwell LLP.
Audit & Accounting Companies
All these firms are also known to take care of merger and acquisition deals, having an apparent specialization in accounting, taxation, and auditing. These accounting companies happen to be specialized in conducting audits, assessing assets, and giving advice on tax considerations. The comprehension of the tax ramifications becomes crucial in situations where a cross-border acquisition or merger is involved. Besides audit and accounting expertise, these firms have other specialists available to manage the deal's other monetary elements.
Amongst the popular companies from this particular category with professional solutions in mergers and acquisitions, KPMG, PricewaterhouseCoopers (PwC), Deloitte, in addition to Ernst & Young (EY), deserve special mention. Together, these firms are usually called the "Big 4" accounting companies.
Consulting & Advisory Companies
Customers are guided by the top management consulting and advisory companies through every single stage of an acquisition or merger procedure, whether or not they happen to be cross-border or cross-industry deals. A team of experts is owned by these companies who work for the deal's success, starting from the initial stage to the deal's successful closure. The bigger organizations in this particular business possess a worldwide footprint, which assists with determining appropriate goals. The companies will work on the acquisition process followed by due diligence, screening, and providing advice on price valuations for making certain that the customers aren't overpaying and so forth.
Several of the most popular names in this business happen to be AT Kearney, The Boston Consulting Group, Bain and Company, McKinsey well as L.E.K. Consulting.
The Bottom Line – Why m&a advisory?
Businesses enter into cross-industry, inter-industry, and cross-border deals running into the trillions, even though the success rate of these types of deals is about 50%. Companies are being paid large sums of money for being a facilitator or a deal-maker. The charges for these services depend on the size and the worth of the businesses engaged in the merger and acquisition procedure.