When you are engaging in any business transaction, whether you are a client who is buying a product or service or whether you are part of the business which is selling a product or service, it is essential to understand what a dead deal cost is and if you are liable for such an expense. This will help you make wise decisions with whom to interact and not interact, and this will help guide you when to move forward with a negotiation or when to refrain from entering a negotiation. Thus, arming yourself with knowledge about all that pertains to the issue of a dead deal cost will prevent you from losing money unnecessarily.
Dead Deal Costs Tax Treatment
Dead deal cost is an expense ( any fees, expenses, or other charges) by a seller (the business) or by the buyer (the client) that is related to transactions that are not finalized with buying or selling that been anticipated by the other party. The dead deal cost cannot be capitalized and should be treated as an expense for accounting, tax, or regulatory purposes.

Dead deal in simple words: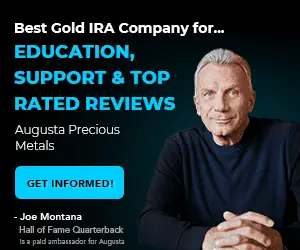 A dead deal is an expense for transactions that don't close!
The commencement of the accumulation of dead deal costs immediately after completing the signing of a letter of intent referred to as LOI in abbreviated form. At this point, there is the occurrence of due diligence based on the fact that there is much time that is invested internally and externally to engage in the fulfillment of the proposed assumptions of the designated transaction that is presumed to be underway.
Generally, the majority of dead deal costs are incurred by buyers via the application of due diligence. However, there may also be dead deal costs by sellers as well. With this being the case, it is truly wise for sellers to select buyers who possess a strong history of finalizing various deals. This is true even if the offered purchase price is lower than a higher bid from a buyer that is more suspect regarding his or her history of finalizing deals.
It is not possible to have no costs associated with a deal. On the other hand, some fees are classified as being dead in such cases that a transaction does move on to progression via the application of due diligence but does not result in being finalized. Though this may be regarded as the price of conducting business for the buyers, more sophisticated buyers usually tend to avert such costs by ensuring the high likelihood of finalizing the deal that is being considered. Costs do become dead when deals fall through. This means that there must be the finalization of the deal for charges to be alive. At this point, such applicable costs are constituted as formulating some of the enterprise value of the transaction instead of simply undergoing the process of being written off.
Besides the time that was applied at the internal level to complete the deal, there may be some costs associated with some third parties, which both sellers and buyers may incur. Such costs may include the following elements:
Legal fees about due diligence and the drafting of the agreement about the purchase and sale of the item along with other related agreements, which may include non-competes or employer contracts;
The costs about the review of the quality of earnings, assessments regarding working capital, and the review of internal controls;
The costs of appraisals concerning equipment and/or properties;
Assessments relating to environmental conditions in such cases that there is the leasing or purchasing of property; as well as
Costs related to tax counsel derive a treatment that is the most cost-efficient in reducing taxes concerning both parties' transactions.