ThinkMarkets is a Forex broker founded in 2010 with headquarters in London and Melbourne and branches in the Asia-Pacific, Middle East, North Africa, Europe, and South America. This broker has several competitive trading conditions, fast execution, and scalping and hedging capabilities, among several important features.
ThinkMarkets regulation: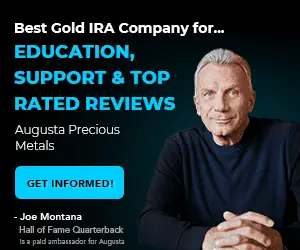 TF Global Markets (UK) Limited is authorized and regulated by the Financial Conduct Authority, FRN 629628.
TF Global Markets (Aust) Limited is the holder of Australian Financial Services Licence number 424700.
TF Global Markets (South Africa) (Pty) Ltd is an Authorised Financial Services Provider (FSP No 49835).
Think Capital Limited is registered in Bermuda, Company number: 51879.
TFG (Payments) Limited is registered in the United Kingdom, Company number 10537331.





ThinkMarkets broker review
Information:
Set up in the year 2010
The maximum leverage that ThinkMarkets has for AU Entity and Professional Traders(EPC) under UK and Bermuda are 1:500.
Thinkforex minimum deposit is $0.
Thinkforex minimum trading size is 1 micro lot.
ThinkMarkets website is translated into 15 different languages

Trading Platforms
We started this review of ThinkMarkets by calculating their MT4 trading platform, as it is one of the popular Forex trading platforms worldwide. ThinkMarkets offers three platforms: MT4, MT5, and ThinkTrader.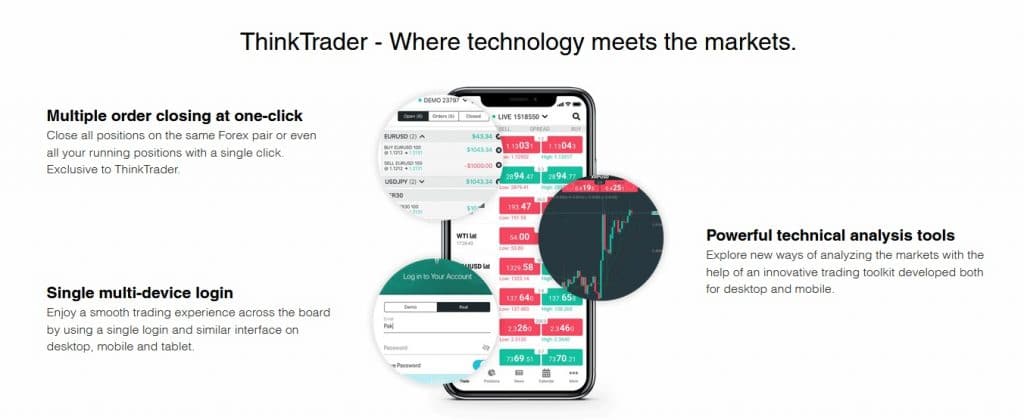 The ThinkTrader platform was regarded as an optimistic experience; however, it took some time for navigation, unlike the MT4 trading platform we are accustomed to. An important thing that we came to know about this platform was that unlike the MT4 trading platform, which is accessible in more than twenty languages, the ThinkTrader trading platform is accessible only in languages like Russian, Chinese and Japanese. We were impressed by the customizing options of the platform and the speed at which deals took place.
ThinkMarkets video :

Certain things that are truly appreciated by us in the ThinkTrader trading platform are two levels of the tabs which keep traders well organized without encumbering the screen and opening of each element in a separate window, permitting the traders to analyze various information and views at a time or to lessen what they do not need but to use it quickly whenever it is relevant. Obviously, the one-click implementation of a trading platform was always welcome. You will not come across any query that says utilizing the platform of ThinkTrader was the most surprising thing we came through in the review of ThinkMarkets.

ThinkMarkets Features
Along with the standard features provided by ThinkMarkets, which is common to several Forex traders, as the ability to deal spot metals and Forex, hedging, competitive spreads, and scalping beginning from 0.1 pips, we uncover various special features in the testing evaluation of ThinkMarkets. As far as beginners are concerned, we were really impressed to learn during the review of ThinkMarkets that a brokerage handles its various spreads by building a partnership with the top tier one liquidity provider who can offer support tight cost time. We even appreciated MirrorTrader integration, which is provided by brokerage, which proves to be really helpful to the traders who want to deal with professionals' assistance in a trading platform apart from the one provided by MT4 EA services.
ThinkMarkets offers 3 types of accounts:
Live standard account
Demo account
Think zero
You can open a live forex account using ThinkMarkets very fast. See live account review video:
We appreciated that ThinkMarkets provides video tutorials and organized tutorials into various sections so that traders will have the ability to pinpoint the ones they actually need. While several traders imagine that a single click implementation is overvalued, we appreciate the choice, which was accessible in the platform of ThinkTrader. Similarly, several traders use a downloadable trading platform; we appreciate the choice for a web-based platform as dealing becomes prevalent. Traders who like trading from any place and traders who enjoy transactions can derive some benefits from the VPS system of ThinkMarkets, which helps the traders access their needed information at a high-security level.


ThinkMarkets Spreads
The company, Thinkmarkets's ECN or STP execution model provides actual spreads that are market-driven. The advantage to all ThinkMarkets customers is actual access to real-time purchasing and selling rates and makes sure that the customers are dealing under the optimal conditions of the market and demand, offering the best accessible ask/ bid rates at a given point in time.
The STP/ECN model of ThinkMarkets permits a direct admission to the biggest liquidity pools, the outcome of which is the low market-driven spread for their customers. We never compete or trade with their customers or intervene in any manner. This gives the traders of ThinkMarkets more benefits of the dealing desk market manufacturer along with the STP only traders:
 A low trading market drives spreads.
No limits on the scalping
No repays
Without any stop-loss hunting
ThinkMarkets Ease of Utilization
We only had a single technical issue when we first logged into the platform of MetaTrader4, but this issue was very soon resolved by chatting with the consumer support team. We had chosen the most significant issue between the platform of MT4 by which we are actually familiar, and the platform of ThinkTrader, which was a totally new experience. Though we got a bit disappointed when we found no demo for MT4 web trader, few traders provide this; therefore, we were not surprised totally.
Trading status area: To have a look at the order placement as well as offers of execution, resting orders, and done deals, the platform offers the users the ability to modify or else cancel the orders and widespread the incomplete fills.

Trader Tools of ThinkMarkets
ThinkMarkets offers all of its customers access to professional technical analysis depending on technical pointers' varieties and covers many time frames in meeting the traders' growing demands. Save time by accessing professional analysis in a fast manner. Some of the important features include updating the trend information, multi-frame analysis, search/filter by certain indicators or technical patterns, detailed pivot points, and chart analysis.
It would help if you went forward in the trading market with full confidence by using some of the trading market analysis resources available such as Autocharlist and Trading Central:
Advanced analysis of the chart
Identified points of the target
Several levels of pivot-point
Scan markets
Many more
Payment Systems of ThinkMarkets
ThinkMarkets provides different deposit methods as well as withdrawal choices for the traders. Please select any one among several account deposit options, including debit or credit card deposits, wire deposit, and one of their accessible payment partners. The various methods of payment are:
Debit or credit cards: the deposited amount will be removed in two hours or less than that
Bank wire: The deposits will get cleared within one to two business days
MoneyBookers or Skrill payment system – make payment at the moment.

Conclusion:
During the review of ThinkMarkets, we realized that its website was very organized and simple to utilize, making all the pertinent and essential information accessible without any need to search around. We appreciated the brokerage, publicized the registration and regulation numbers, which some traders do not perform even when modulated. The inclusion of the Google map to search for the company's headquarters made us confident that ThinkMarkets has nothing to hide, reassuring you that you want to deposit a considerable sum of money without brokerage.
Ultimately, it is worth noting that ThinkMarkets accepts massive deposits in several currencies like USD, EUR, JPY, GBP, AUD, and CHF. Transactions can be easily done through Skill, wire transfer, AlertPay, and credit card. At this point, PayPal is available in the AU only.