Preferred return private equity or "hurdle rate" is threshold return that limited partners of a private equity fund must receive before the General Partner can receive its carried interest. A preferred return is a preferred benefit sharing, in which earnings either of acquisitions or purchases are exchanged before another stock group until a certain rate of interest on the original investment is met. The preferred return is very often set from 8–10%.

In Europe, 100% of all investment cash flow is paid out to investors on a pro-rata ( all capital is treated equally and distributions are paid out in proportion to the amount of capital invested) basis until the preferred return, and 100% of invested capital is paid back.
They provide quality services and audit-proof wherever required and produce results in a short span of time by applying years of experience to modern technology. This article will clearly demonstrate the definition of preferred return and its functions among various companies.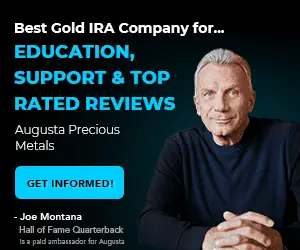 The claim for benefits granted to preferred shareholders in a venture is represented in a preferred return. The first to receive returns is the favorite investors, usually up to a maximum of 8 to 10 percent. Once this level is met, the surplus income will be distributed among the other shareholders as agreed.
For example, the pref is reported as a percentage, an 8 percent aggregate on the original investment. The choice offers shareholders a certain amount of comfort because it reduces the sponsor's value or "promotes" to a certain benefit limit.
How to calculate preferred return in excel, please see in the video:

What is a preferred return in real estate?

At a basic level, a preferred return means the order in which shareholders are shared with a real estate venture's proceeds. This implies contractual entitlement to revenue (net cash flow) distributions until the threshold interest rate has been met before any other subordinate stakeholders in the project have profits distributed. Please note that the capital arrangement and waterfall allocation differ between transactions.
Preferred returns are ideal for recognizing shareholders who are the first on the board or ready to give the investments large sums of cash. This is also a way of showing the investors that you not only believe you can reach the percentage gain you have given. It is an ideal way of attracting potential investments to convince shareholders that they believe you can profit.

Terms related to preferred returns
Preferred returns, including real estate investment, are generally related to equities. If you intend to favor return investors, it is nice to know the terms linked with private equity:
Limited partners are large businesses — people with many liquid assets— interested in earnings and capital gains from private equity group investments. Limited investors do not manage any capacity control investments and are shielded from defaults that outweigh their initial investment. They are also exempt from responsibility if the funds have carried legal action toward them.
It is the general investors who control the private equity group funds. Also, they obtain a management fee and a portion of the gain regarded as the interest paid by the investor. For the conduct of a company, the general investors are legally liable.
Final Verdict
I hope this article will help you to define the payment structure while considering such definitions. As we can see, in a preferred return, income from refinancing is distributed to one stock group before another until the initial investment has a certain return rate.