FBS bitcoin trading
In the last decade, digital currencies like bitcoin are becoming increasingly popular worldwide. These currencies use blockchain technology and are being used extensively for making and receiving digital payments. Increasingly investors and others are interested in using these digital currencies since they are outside the conventional banking system and are not regulated by any government. FBS is one of the largest foreign exchange (forex) trading websites globally, with millions worldwide in 190 countries. Traditionally, it has offered forex trading for foreign currency pairs in fiat currencies like the USD and Euro. However, with digital currencies like bitcoin becoming increasingly popular, many would like to get more FBS bitcoin trading information.
Bitcoin for FBS account
FBS Bitcoin Deposit is not accepted as a direct deposit method for FBS accounts. However, the users can deposit Bitcoin in their account indirectly using Skrill, and there is zero deposit fee. Furthermore, the Bitcoin amount is credited to the account instantly so that the FBS member can use it for trading.
It is possible to do Bitcoin trading in Meta trader 5 (MT5) and MT4. The maximum leverage allowed for trading in the currency pair BTC /USD is 1:3 (about 33.3% of the margin required). The minimum spread for trading will usually start from 999. The personal area of the FBS account of the trader will provide more details for trading in Bitcoin,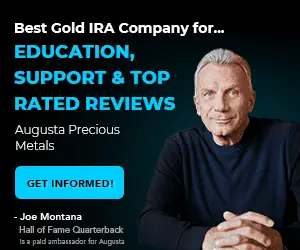 FBS traders can trade Bitcoin in Metatrader.
Since Bitcoin is a digital currency, traders who wish to trade in it should first familiarize themselves with the currency and the technology used. Though many other cryptocurrencies whose blockchain technology is similar to Bitcoin, the only bitcoin is widely covered in the mainstream media. The user should first get a Bitcoin wallet to store his bitcoins, receive and make payments for trading in Bitcoin. Bitcoin users can be mainly classified into those who use it for transaction purposes, receiving, making payments, and speculators who make money based on fluctuations in the exchange rate.
Though it is possible to trade in bitcoin and other digital currencies, they are not very well established. So it is better to trade on FBS for the BTC/USD pair only. Before starting trading in bitcoin, it is advisable to finalize the trading strategy. Some investors prefer to invest in Bitcoin for the long term since only a limited bitcoin is available. These investors are more interested in the technology involved. Other investors wishing to make money from short-term trading. Compared to other forex pairs, it is possible to trade in Bitcoin 24/7 since any bank does not control it.
FBS bitcoin trading advantages and disadvantages
FBS recommends that all investors should be aware of the advantages and disadvantages of bitcoin before trading. Bitcoin is the only well-known currency that the government of any country does not regulate. Hence its value does not depend on the economy of a particular country. It is easy to open a bitcoin wallet, use the currency, and have many security features. There are no time limits for trading. However, there are some disadvantages like high volatility, risk of hacking, and is not insured.