HY Market is probably build to suit beginners as it has a really low minimum deposit, which is something that would attract those who are not willing to risk money due to their inexperience. But regardless of that attractive low minimum deposit, it offers really good trading conditions to the premium traders, so those who want more from their brokers can get more from HY Markets.



HY Market offers a web-based and a platform to be downloaded. The web platform is definitely not the one a premium trader would see useful, but beginners, on the other hand, are most likely to benefit most from the web platform. It includes only basic charting and analytical tools, and it has very simple interface.
Interesting way of browsing the news is something you could easily love. You can search for the news you wish to see. This is also something apparently designed to help beginners who have not yet developed eagerness to see all the news.
Now, downloadable software is called HY Trader is based on MetaTrader4, and it has all the tools for technical analysis and charts that are generally present in MetaTrader4.
A good thing about mobile HY Trader options is that the system supports even Windows based mobile devices, but as always, mobile trading is to be used only for supervising and not for taking serious actions.
Features
Several features are offered for users by HY Markets. The broker engaged to make sure the users understand how everything goes, and that applies especially for the Forex terms. Special glossary is available as well; it explains all details, abbreviations of the most used currency pairs, and all small things that many brokers somehow overlook. HY Markets showed effort to be better than that and make sure their users are able to understand everything about Forex trading.
A feature that is really useful is that you can trade 21 currency pairs on both, the HY Web Trader and the MT4 platforms. Many other brokers offer fewer pairs on the beginner's platforms. HY Web Trader gives beginners a chance to try their skills on even not so popular currency pairs.
Some of the trading platforms offered by HY Markets forex broker
There is a big and overpowering trading software kinds to select from, when you make a registration and when you open an account to get the trading profits at the HY Markets site, you will be able to get what you need through these platforms: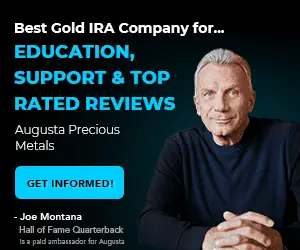 1. HY Webtrader – this is a good and a dependable kind for all of the traders
2. HY MT4 Download – it is easy to install and it is also easy and simpler to download
3. HY MT4 Webtrader – this is a cool type of software for people who prefer the web based trading.
4. HY MT mobile – it is known as an exclusive that offers the chance for trading at any type and at any place.
Why we should choose this forex broker ?
You may have been ensured that the company is absolutely worth testing for. Even if you feel indulged to go after the names of the advantages behind it, if you will use another, you have to consider the HY Market forex brokers first and find out how to join.
They offer 24 hours daily and 5 days a week support on different languages for various customers who needs help.
Big options available for you.
They offer continuous streams for the current news about forex, so you can easily adjust your techniques.
Regulation security with the SSCS
Easy to use possible profit method
Thirty years history with good reputation
Different choices when you open an account.
Trading in different markets
Customer Service
Like most of at least to some extent serious brokers, HY Markets doesn't fall behind; the customer support is available five days a week across all time zones. Options to contact their customer support are numerous; phone call, email, online chat and even a request a callback. The UK users can call the local London phone and international users can request a call back at the time of the day you prefer.
Something that you won't fine at many brokers is the ability of their staff to follow you and their eagerness to be on a very personal level with you in terms of their care for you. It is very professional of them.
For trying to contact customer support via email, there are departments enlisted on the "contact us" page, so you can send your question to the right department immediately. Sometimes, it can take a whole day to get your answer, but since there is a live chat, e mail might even seem just an extra.




HY Markets is very easy to use. The registration takes just a couple of moments, and no annoying personal information is required for your registration. After registration, you can deposit your funds via MasterCard, Visa, PayPal even, or bank transfer or IPS. In the situation that a person registering doesn't have enough skills to trade successfully, there is a warning sent during the registration.
Even though there is no an automated offer for tutorial, the Web-trader is really simple to understand, so there shouldn't be problems for users to navigate through the system. Those with experience surely won't find any obstacle, but those who are new to this may spend a couple of hours browsing the platform before getting used to it for quicker and more successful trading on HY Markets.
Conclusion
To sum it all up, the HY Markets can actually provide the traders with various types of accounts, trading platforms and trade status. This firm has to be praised for their effort in making sure that the traders can choose from the forex products suited for their needs.