It is true that forex business is emerging as a main-stream power of the business world. With its emergence, there are lot many complications now. I anyone wants to start his forex career on a safe ground then he must link himself with a trusty broker. This article will give you the top five tips that will help you in choosing a forex broker.
If you have time you can read our long article How to Find a Good Forex Broker in 17 Practical Steps.
1. Broker reputation
This is the first and most important tip for a newcomer. There are so many reports are coming that brokers are making people fool through their forex scams. To avoid falling into such traps, you have to be careful in selecting a forex broker. A true forex broker will be authenticated by the regulatory authorities. These authorities also register the brokers that prove the legal identity of the broker. Please, always check Alexa rank to see traffic reputation and read forums.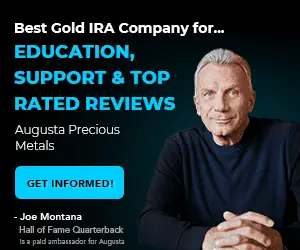 2. Rate of profit:
Regulatory authorities have now made a new authentication method that is applicable in the US. Now, every registered broker has to show his rate of profit to the regulatory authorities. This feature will show the financial position of a broker which will help you in deciding your broker.
3. Transparency:
Transparency is indeed an important factor while selecting a broker. To observe this factor, try searching your broker on the sites like FXBees and Currensee. If you find your broker in the search results that means he is authenticated and transparent.
4. User reviews:
User review is another basic tip for judging your broker. Search for the reviews of your broker on Google. You will surely find what people are thinking about him. If possible, then talk to those people, and they will give you a better response.

5. Broker type:
In the forex market, there are a lot of types of brokers. One common type of broker is a market maker whose job is to create a market between his traders. This mechanism is not favorable, and it may lead to a difference of interest between traders. Regardless of the difference in the opinion, this model is still applicable in most of the markets.
Choosing a broker isn't a job that you will complete in a day or so. You will have to spend a large proportion of your time in selecting what best suits you. Always do your own analysis as this will help you in getting the best possible choice for the future.
Watch this excellent video How to choose Forex Broker :

When you want to pick forex broker you need to know these things:
• The broker needs to offer a leverage of around 1% and never ask for commissions. The ideal spread should be located around 1 pip and you need to be faced with flexibility in opening regular, mini, or demo accounts.
• Advanced currency markets stand out as being more dynamic when compared to regular markets. This translates in a need to have a broker that will offer high quality in security and the latest technology when it comes to the trading platform. More than just one trading technology needs to be supported. Examples can be given in Flash, PDA, or java, besides the regular desktop software.
• You will want to work with a broker that offers support in as many major languages as possible like English, French, German, Russian, and so on.
• Most of the brokers offer some sort of automated trading programs. They are used to facilitate trading. Remember that based on the account type that is chosen, spreads can vary. Inform yourself about spreads before opening any account type.
• Traders need global presence if they want to go into advanced currency markets. Because of this, you need to find a broker that supports all the major currencies that are traded.
• The broker needs to be regulated by at least one reputed authority. He needs to be associated with regulatory organizations in order to work in advanced currency markets
• Technical support is also highly important. It needs to be present in major countries, especially if you want to use your mobile phone for forex trading
• Keep in mind that the forex market works 24 hours a day. This means that the broker needs to offer forex trading services that you can use at any time. This will allow you to make more money and avoid losing money.