Currently I am bearish for GBPUSD. It is short time correction and I sold at 1.256. My target is 1.243. Stop loss is 1.26.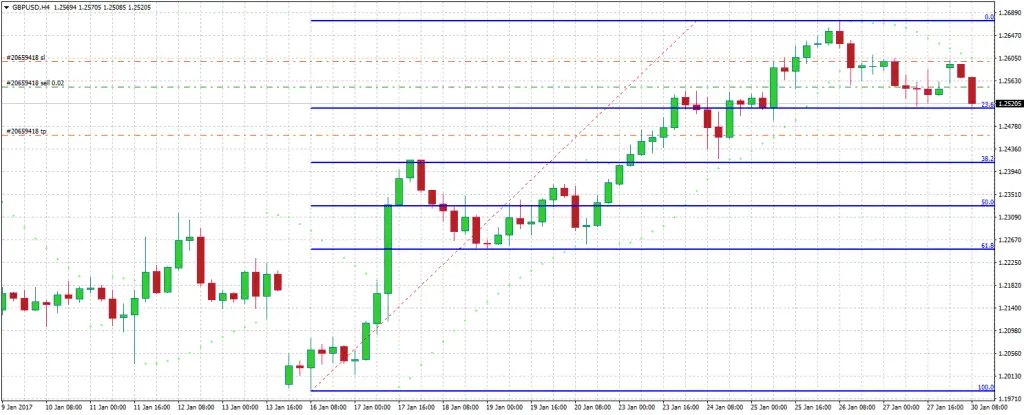 If we see economic news we are getting bad news from both sides and dollar and pound.
After the Supreme Court of the United Kingdom confirmed that Prime Minister Theresa May has no authority to independently initiate the process of leaving the country in the European Union, the British pound has sharply lost value.The dollar rose against the yen on Thursday and the euro on the international markets, but its strengthening subdued because investors remain concerned the measures announced by the new US president Donald Trump.Index of dollars, which measures the value of the US to the other six leading world currencies, stood at 100.01 points, which means that more or less unchanged compared with the end of trading the previous day.
I will sell today GBPJPY too. Below 114.15 I see bearish trend in this week.

Disclaimer: This material is considered to be a marketing communication and is provided for information purposes only. Nothing in this communication contains, or should be considered as containing, investment advice/ recommendations or as a solicitation for the purpose of purchase or sale of any financial instrument.