FXOpen Forex contest – Fxopen demo forex contest
A pure Forex contest which is known as Profitable Week also allows all participants to highlight their trading skills and at the same time provide them path to earn their first deposit. This trade in the foreign exchange is typically remained open and all participants can conduct their trading activities at any time during working time period. Traders can easily install a new and amazing tool of trading terminal known as MT4 on their computer or phone. This enables them to conduct all their market trading effectively and efficiently.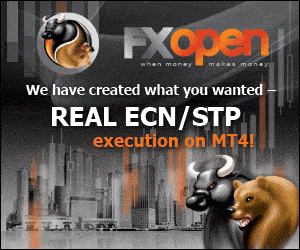 In addition to this, there is an another international trading competition that is basically a monthly contest "FX Market Masters" which enables traders not to only show their effective skills for trading and provide path to prove their strategy on a demo-account exclusive of risk , but also provide them marvelous opportunity to possess the management of PAMM ECN account that is filled with an amount of $1200.
Details of the FXOpen Forex Contest
This FX Open Forex contest offers remarkable chance to get real prizes while trading with virtual money. In this competition, each participant can win a prize by using his demo account. But to increase the possibility of success, all participants must follow each and every rule and regulation of this contest.
It's a great news for all traders that an international and well-reputed broker FX Open cordially invites everyone from all over the world to take part in a regular and a pure Forex contest which is famous as "FX Market Masters October 2012" that will be conducted from October, 8 to November, 2. This contest gives great prizes to all the winners. The total prize fund of this contest is $500. And this winning amount will be distributed among all the top winners of this competition. All the information regarding the contest and its registration is available at the official website of FX Market Masters October 2012 which is www.forexcup.com. All the potential and competent participants are free to register themselves before 8th October.
This competition is proving to be very beneficial and successful for the traders. As in the current year, more than 6 traders have already gained their management of PAMM ECN account which is funded with an amount of $1200. All of these successful traders have proven their trading skills to run their demo-accounts and also highlight their skills for managing strategies to carry out best trading transactions with real money. There are other companies that are offering contests like this but they will give the first deposit to the participant after a long time period. This FX Market Masters competition provides real money immediately to all its winners so that they can start their trading business at Forex.
Another competitive and valuable advantage of this new contest is that it does not charge anything from the participants to get registered. This means that traders do not have to put their money or investment in their trading account to become the part of this contest. All potential contestants are only required to get registered and open their real account. And if they will win the competition then their cash prize will be automatically transferred to their real accounts. This enables them to start their trading activities without putting their money at risk.
This contest begins by providing $5000 to each contestant on the first day. This amount enables traders to conduct their trading and start the competition passionately. By giving the same amount to all participants, this competition promotes a competitive atmosphere that is fair and reasonable for all. For trading at Forex, all participants must strive hard to increase an amount of their start-up deposits. At the end of the competition, the contestants with the maximum capital will be announced as the top winners and will awarded with the prizes.
Model of the FXOpen Forex Contest
This contest typically begins at 1st October and ends on 5th October. And on the 8th of October, the results of all the participants are analyzed, evaluated and also all the prizes and bonuses for the winners are calculated. When the competition ends, the top 5 earners will get the prizes. The prizes are different for each position as they are based on the rank of the winners.
Prize details of the FXOpen Forex Contest
The top winner will get $250 + bonus amount. The participant who will at 2nd position will receive $100 + bonus amount. The contestant at 3rd place will get $ 75 + bonus amount while the participant of 4th position will receive $50 +bonus amount. And lastly, the traders who will stand at 5th position will be awarded with $25 + bonus amount. In addition all these prizes, all participants who will get revenue of more than 70 percent through their skillful trading will receive real money bonuses.
Rules and Regulations for FXOpen Forex Contest
• All the contestants can get registered for this contest without depositing any money as there is no participation fee.
• The start-up deposit is $5000 that is provided to all the participants at the beginning of the contest with a leverage ratio 1:100.
• All the contestants are given with 28 currency pairs to carry out their trading functions. These currency pairs will allow them to make maximum profit so that they can win the competition.
• The lot of the trading ranges from 0.1 to 1. And participant is only allowed to open only one order with 1 lot.
• Also, contestants can have 3 maximum numbers of orders including those pending orders.
• All participants are not allowed to use take any suggestion from advisors.
• In addition to this, all participants can not the Lock option as it is strictly forbidden in this competition.
• All participants must make at least 5 lots of trades. This can increase their probability to win the contest
• All participants are required to leave one message in their forum. If they will not do that than their prize and bonus amount can be canceled.
• Bonus amount can only be withdrawn once all the participants complete their requirements. This amount will not be given before 30 days.
• All participants should make at least 20 trades having 10 minutes for each trade
• Prizes and the bonus amount can be withdrawn by those payment methods that are given at FX open official web site