What is a change of control?
Change of control represents provision in an agreement where a party has some rights, including payment, consent, and termination material in connection with a change in the ownership of a company. The main part of this agreement is a change of control consent.
Every agreement needs to be rechecked and reviewed carefully. You will have to see that the proposed transaction is possibly enough to warrant a change of control. It is essential to give necessary protection to every employee when changing ownership of a company or a business organization.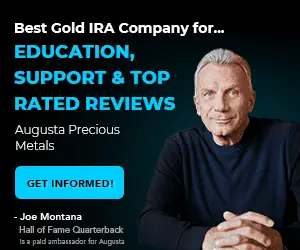 In the finance industry, this changing control happens while there is a material change in the ownership of a particular company or business organization. This kind of change can vary and define by law and some other contractual agreements.
In creditor agreements: This changing control includes protecting a lender while a company comes under the new ownership criteria. These clauses are necessary while the company's new owner can change the risk profile of a firm.
In employment agreements: Senior executives have some clause in the contract of their employment. These kinds of deals can protect them from termination problems and risks. Suppose the material change and the ownership change can result in them being terminated and fired. In that case, this clause or agreement can save them by giving them a proper and significant payout in the case of termination.

How does this changing provision operate?
In general, there are some everyday transactions where this change can be triggered. These are as follows:
• Transfer the stock percentage of a company. This method of transforming is being involved around a specific percentage. The share is often being transferred from the leading company to a newly acquired company or an organization. This may grow up to 50%, but sometimes the calculation goes up or down as well.
• Sale of the majority assets and all. This change of control can include all types of sales, and it can also target the company's assets. The transaction of the deal is a risky process under this changing situation.
• This changing criterion is also very much necessary at the time of merging. This happens at the time of joining a company with others.
• This changing situation is also critical in some other events such as reorganizations, consolidations, and other transactions. In this case, 50% of board members are changed.
• The affiliate transaction happens where the acquirer of the stock, rights, and assets is an affiliate of the target company. Many companies have complex and challenging ownership structures. These types of structures can move their rights and assets.
Acquisition and merges:
In a commercial agreement, the parties have to focus on the main business rules and regulations. They do not need to focus on the changing control. These provisions are attached at the last of the agreement, which is not taken seriously. This can complicate any future acquisitions while the parties try to sell their business acquisitions.
This can cause a significant increase while it comes to the cost of acquisition. It can also lower the cost holder's consideration. The corporate lawyer, in this case, can look after any agreements that exist. They will also consider the acquisition structure to maximize the organization's assets or the firm while they are combined. The corporate lawyer can resolve any problem of a company or a business firm. In the merging and acquisition process, it is essential to handle the matter of changing control. The lawyer can arrange executive compensation arrangements for both companies and parties.

Why are the changes in control arrangements provided?
This control arrangement is provided for the following reasons. These reasons are as follows:
Keep the executive neutral: This arrangement's main and primary purpose is to keep the senior employees focused on particular corporate transactions and other activities. The transaction may also result in their job loss.
Competitiveness: Many companies provide this kind of protection to some senior executives and employees. It is provided to retain the best and possible talent of a company or business firm.
Fairness: These types of control management can provide possible financial security to the senior-most employees and executives. This will be beneficial at the time of job loss. It is also intended to provide them the adequate time to find qualifying and comparable employment for the company and business organization.
Various triggers:
This kind of arrangement is typically fell under three categories. These are as follows:
Single trigger: Very few and small companies have single trigger cash severance advantages. This single trigger is being discarded due to the double trigger advocacy of the shareholders.
Double trigger: It is provided at the time of change in control arrangements and qualified termination. It is one kind of the most common approaches for change in control severance.
Modified single trigger: This is actually a hybrid of the single and double trigger. These types of triggers are specially used in small and minor companies.
This method will ensure the termination right, consent, and payments as well. The contract for the senior executives is filled with a change of control agreement. This kind of agreement can enhance the protection against the sudden termination and save the senior executives at the time of firing. This should include on behalf of any such companies. The management should also look at this matter. They should take the necessary steps to ensure the protection of the senior employees. It will change the security management system and ensure a significant payout to the employees as well. You can also check this matter with open-up discussion and communication. In this way, the organization will also move forward with high and innovative administrative structures. It will also bring a bigger profit to a company or a business organization.