USD is very strong today.Excellent GDP result, nice FOMC report, bullish weekly bias.On the other side, CAD is weak last weeks.On 29. July USD/CAD tried to push below middle line of B. Band but in couple hours 80 pips went up and USD/CAD stayed on right bullish track.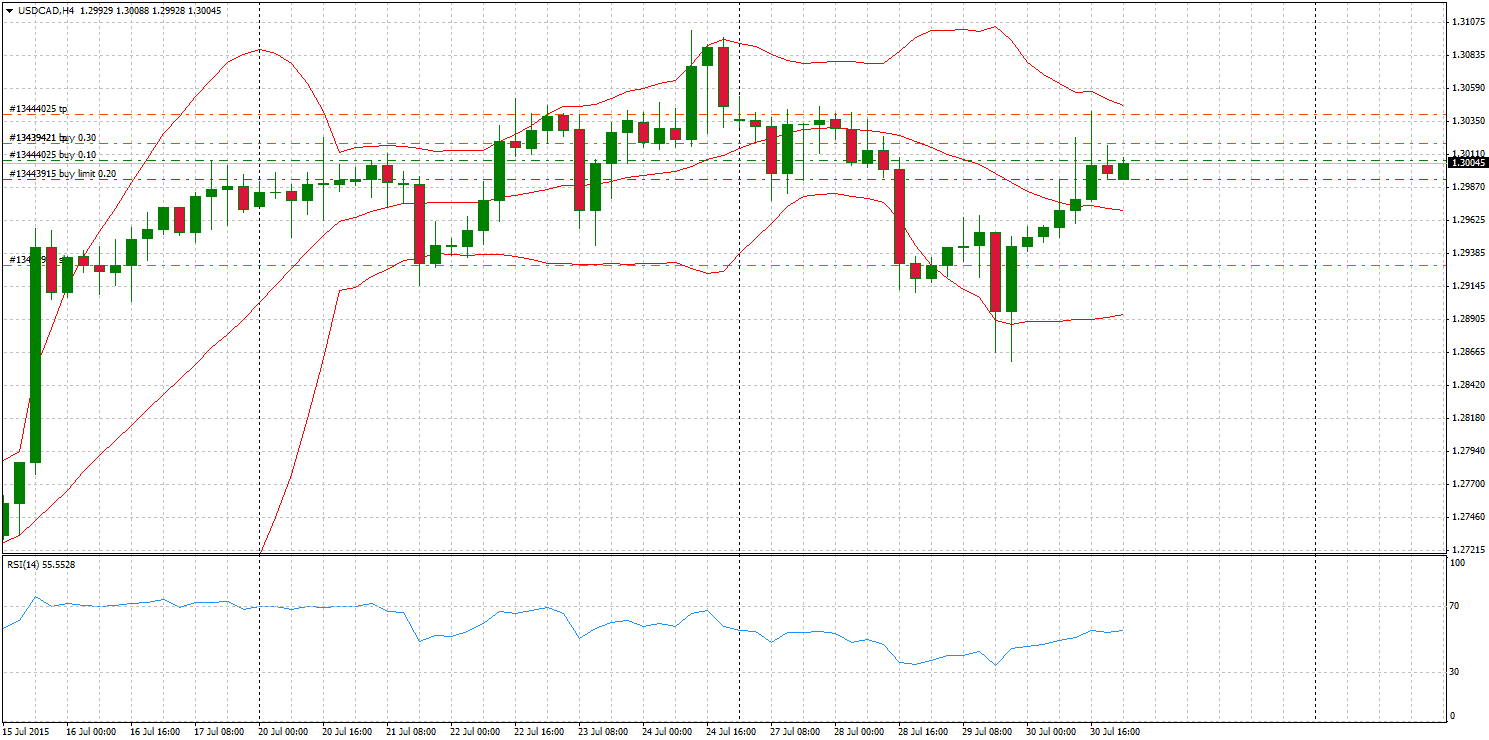 1.304 is daily resistance and 1.2993 is daily Pivot. I plan to buy on 1.2993 and 1.288, stop loss 1.294, target 1.304 than 1.309..
I will monitor CAD report in Friday.