Binary Options from ZuluTrade has been supported by HotForex since recently. Since ZuluTrade released their Binary Options live, in cooperation with SpotOption, other brokers started using it for their Binary Option service. HotForex actually became one of the first to do so. The benefits of ZuluTrade is following the steps and actions of successful traders and giving suggestions to its clients. It also offers clients some safety options via Zulu Guard, which is a tool to help protect from too much risk.
Zulutrade offers clients insight into the success of other traders, so the client can choose whom to follow. When you choose whom to follow, you adjust investments according to your further skills.
How to receive experts binary options signal from Zulutrade :
1) Step 1 – open account at Hotforex
2) Step 2 – Go to Zulutrade website and connect your account.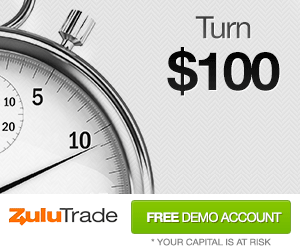 "
Zulutrade binary options signals
The "binary options" is yet a new thing to ZuluTrade, so there are not as many options traders to follow, but that's obviously just a matter of time. It's been just a bit more than a year, so the things are changing rapidly.
As for lists and following, there is a list that shows performance of followers, so you can see who has success in following who, so you can automatically copy them as well. You find somebody whose followings you like, just click him/her and, bam – you are following/copying exactly the same things your "rival" follower does.
Traders outside EU can claim bonus:

Traders from EU (European Union) can claim bonus :

Since the thing here is more-or-less based on following people (this is for beginners, obviously) ZuluTrade has ensured enough resources to make good decisions about whom you should follow. Therefore, everything is open, accessible and visible. It goes to extent that you can see entire trading history of a trader to analyze every click he/she has made. You might find other social networks for trading allowing a limited number of trades, like a hundred or several hundred – but here it's unlimited.
I know that this seems as rooting for Zulu, but these are facts that you can check. We are not saying that it's necessarily a good thing, maybe for you it makes just more work and you might think that there is too much work to do. But, Zulu allows you to download entire history of someone's trades, period!
A note here; to make a trustworthy list of traders, it might take time, because you need to wait what they do. It's not that you have to wait for you to learn that much, but you cannot control what others do, you can just wait and observe to find out.
How to trade with Zulu?
That's easy. Find a broker. The company has integrated one, Greece-based AAAfx. It doesn't charge fees to manage your account, but you can choose any other, depending on your location. There are more than 50 brokers that will ensure you to trade from all continents, US, UK, Russia, Australia and New Zealand, as well as the rest of Europe. You can have your account managed in USD, GBP, EUR, JPY, RUB, AUD and CHF, and your starting account value needs to be in range of $300.
We need to mention about one important thing when auto-trading is in question. The thing slippage, which is the difference between what has been traded and what you traded through your broker account. This happens rarely, and it is mostly because of spreads.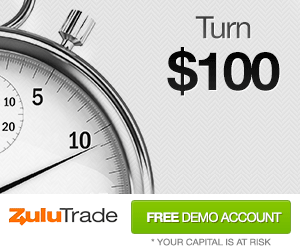 "
This is how it goes; you pick which trader you wish following, and you set how much you want to trade for each signal. You also set the limit of open trades, fix to take profit and so on. You can chose these settings with a help of a little tool that shows you what would be your outcome if you had it in time before. You get to compare your settings with historical trades of that certain trader.
You need to be careful, and before placing these settings ask someone you trust, use demo, read, and educate, because, a certain setting can turn to be against a poor performance, and you can end up clearing your account quickly. While Zulu will provide you with some tools, you need to really know what you are doing, so before setting your account to follow somebody who can change his/her strategy and blow your money away – use demo, see educations, don't be shy asking, and know that learning is the key to success.
There is, however, an option to quit following somebody if your account approaches zero.
IMPORTANT INFORMATION
Hotforex has two different sites for European Union customers and Customers outside European Union.