24Option Review
This is an updated review of 24Option broker, and it is of 2016. As by many among the favorite broker for binary options, 24Option.com deserves to have a deeper analysis, as well as a walk through with this broker.
Before saying anything further about this broker, let's all be reminded that a review is not an invitation or daring to trade. If you, however, think that you would want to trade, you should know that it isn't money making machine, or a place to raise more money than you invested. It is possible that you will end up losing your invested money.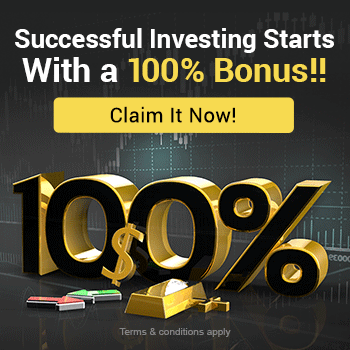 You may have seen 24option if you are a European football fan, as one of the most famous binary options broker is an official partner of Italian football club Juventus from Turin, so this brokers name have might had come across.
Opening an account at 24Option is very easy, simple and free. However, you should really be a serious customer before applying, because besides giving your name and email, they will ask your phone number and they need to know where are you from, as well as which currency you want to trade with. As soon as you set up your account, you will receive a call in a couple of days, and stunningly, a person who can speak your language will talk to you. Sometimes, the support team member might ask you to communicate in English, but 24Option has somebody to talk to you in your language. What surprised me was they have people for Balkan's languages (Croatia, Serbia, Bosnia). So, you will need to give your real information, because they will call you to check on you. They might get a bit pushy if you get a bit lazy. Your email might get filled with 24Option's messages, so you might want to keep them in a separate inbox folder.
They explained that depositing is fast, but as minimum is $250, that might give you a feeling that you should sleep it over. As said – if you are a serious customer, that won't be an issue. But beginners should be aware of this before they decide to try it.
For funding, you can use Credit Card, bank wires, Liberty Reserve and Moneybookers. There is no option to "upload" your funds via PayPal, but whatever method you use to fund PayPal can be used for 24Option as well. American Express, however, isn't accepted and neither is Discover.
You will immediately be offered a bonus, but you don't have to accept it. In order to withdraw, you need to trade your bonus money as well, or roll over several times.
If you chose to trade just with your invested cash, you can do that and it also means that you can withdraw your investment. So if you deposited $250, you can get it back after trying out a demo account and, let's say you don't want to go on. That's possible. However, with a bonus, you'd need to execute some trades before withdrawing your investment.
After funding your account, you can get a demo version of your account and execute trades with virtual money. For setting up demo version, you need to contact the support team, and you can do it via live chat. It will take just a couple of minutes to get your demo account. You get $2500 of virtual money so you can let it loose and give your best shots.
24Option's home page is simple for even the total beginner. Binary options that you can trade are listed in the middle of the home page. The simple and "logical" design will call you to click here and there, and at the moment you will be aware of what are the very basics of 24Optinos binary trading.
When you cover the basics, you'll learn that there are possibilities for multiple options as well as the time frames. For a particular strategy, you'll find the tutorials.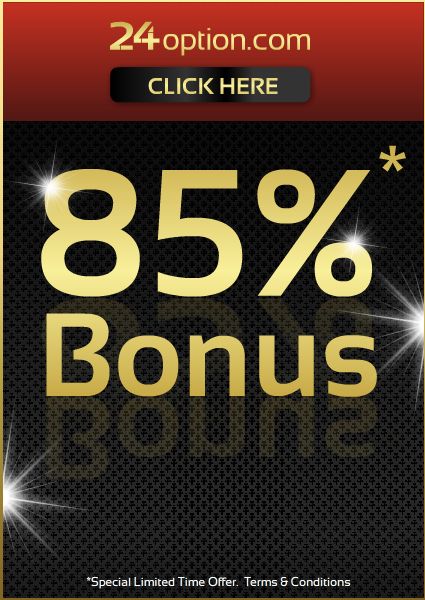 The most usual binary trade is high or low. For example with a currency pair of GBP/USD, we'll see how it works.
If you invest $100 on "high", for a certain moment in time, your return could be something about $185 if your prediction turns correct. With "high" you predicted the price in a certain time frame to finish above a certain target price, which was at the time of this review, 1.58573. If the price finishes below the target price, you will say good bye to your $100. If the price at the moment of expiring of the option is the same, it's called a "push". You get your money $100 back.
Above and below is predicting weather the asset would finish above or below a certain target price. The difference between "up and down" and "above and below" is that "up and down" are quoted somewhere between three to twenty pips based on Reuters' price. As for "above and below" there is a larger difference. With a larger difference, there are larger returns.
For example, you can bet $100 for a return of $400 if Crude finishes below a certain price at a distant time point. These high returns are usually tough bets, so chances are that you'd wave your $100.
There is also an option to trade with predicting whether an asset would touch a specific price in a certain time frame, not when it finishes. Here chances of positive predictions are much higher, thus the returns are lower.
However, more unexpected touches give more returns, even 200% or 350% based on how far you predicted, and how away from the starting point your bet is on. The later you join, the higher the outcome.
With boundary options you get to predict if an asset would finish in a certain range or out of it. As you can see, basically it's all about predicting where a certain price will be compared to a certain reference point. And there is always a light version of your bets, and heavy version. The more unlikely your prediction is, larger the return becomes.
24Option has something which is probably the fastest trading option online. It is known as 60seconds options, and the name is self-explanatory.
There is also possibility to trade with early closing option, which enables you to get out of your trade if you are on a winning track, or use the same tool to save some part of your loosing trade. Basically, this is what happens; your investment is in progress, but the broker is accepting closing at a certain price. This closing price goes up if you are on a winning track, and it goes down if your option is losing. Expiry times are half a minute, one minute, 5 minutes, half an hour, 1 hour and one day.
Let's see now something about their business side. 24Option really has a good reputation and it is a famous broker. The number of their clients is something that speaks for itself, and it's a huge community. Also, if you ask someone who isn't even trading, they'll tell you what 24Option is. This can play an important part in deciding how credible a company is, because a serious company isn't going to lose its credibility over a couple of thousand of your dollars. Therefore, they made sure to pay attention, and they apparently do by taking care of every smallest detail to serve clients. Customer support team is a highly professional crew and before you even know that you have tried a couple of demo trades, they're there to help you.
24Options has got many binary options, really attractive returns, and that goes without saying for its forex trades. It offers early exits and a deposit acceptable to many financial status person, noting that you can withdraw all of your investment if you decide to do so. Traders from almost every world's countries are welcomed, except for the USA.